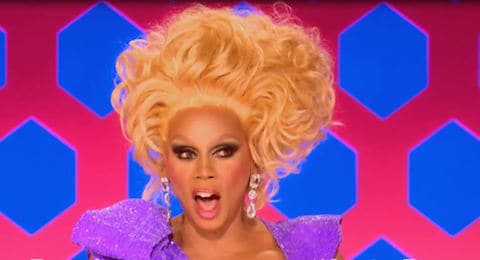 At this point in the season RuPaul's Drag Race feels a little bit like the presidential primaries. Supporters are deeply entrenched behind their hopeful, every contender has their pros and cons and there is so much flagrant racism going around it is honestly boggling my mind.
Yes, squirrel friends, since it's an election season, that means we get another political-themed main challenge. (Let us not forget season four's equally problematic "Frock the Vote" challenge.)
This time it's a presidential take on smear the queer, with the remaining queens being paired up to create attack ads for their rival drag presidential candidates.
Stop relying on that body politic, and see how the queens did in our rankings below.
Before we get to the videos, let's start with tonight's mini-challenge. The queens had to decide whether Andrew Christian models preferred the top or bottom … bunk! Was there even a winner? Who cares! Just a little eye candy and a gentle reminder that Andrew Christian models are all bottoms. Mostly. Like we didn't already know that, since like 70 percent of AC undies are completely bareass. Not that I spend an inordinate amount of time browsing the website or anything.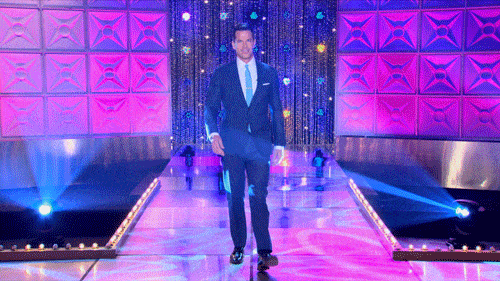 One more thing before we get to the queens. The winner this week? Thomas Roberts. The openly-gay news man added some "gravitas" to the judging panel (and the pants of viewers around the country).
In addition to the attack ads, the ladies had to pay homage to Detox's headline-grabbing season-five finale look. The black-and-white results were 50 shades of fierce, even if tonight's shocking elimination has got me feeling blue.
Now, onto our rankings!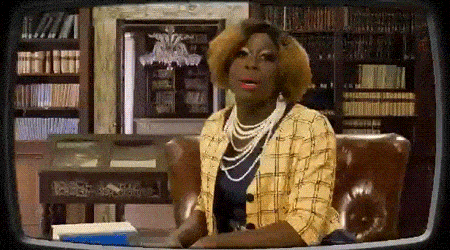 1. I sure hope they've got that crown ready in Bob's size, because it seems like nothing's going to stop her. Her political ad packed in the most punchlines, and she shined brighter than Derrick even in Ms. Barry's ads. I agree with Michelle that it's time to see some real, over-the-top glamour from Bob, but, now that the gauntlet has been thrown down, Bob is too savvy to disappoint.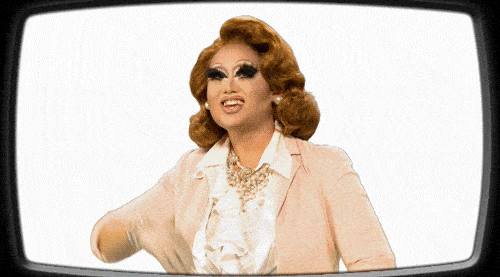 2. Kim Chi's inventive looks and underdog spirit make her a lock for Top 3. (Then again, I would have said that about Thorgy before tonight, so who knows!) That mime character tonight was fantastic, even if her attack ad was a flop. It wasn't so much her diction, but it was just poorly written. (Props for that "no fats, no femmes, no Asians" joke, though.) If previous seasons are any indication, we'll likely get the "ball" challenge next week, which means multiple runway looks for Kim to shine.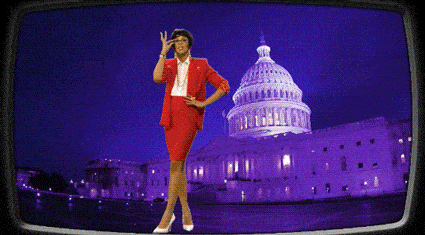 3. Gee, guys, I don't know. Naomi Smalls? She's kicked up her drag a few notches, slaying the runway lately, and her performances in the last few challenges have been exceptionally competent. She picked the right time to turn up the heat, and things are looking good for Naomi to slip into the top 3.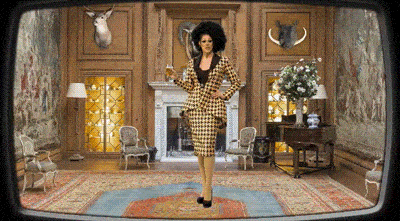 4. Oh Thorgy, yowza. That was a mess! It's a shame, because Thorgy is clearly so talented and lovable. I just wish she didn't get so caught up in her head. (Her jealousy of Bob was also getting super tiresome.) When the lip sync began, I immediately thought Thorgy had it in the bag (a more dramatic, lower-energy song seemed to favor Thorgy's elastic face and theatrical tendencies). Once Chi Chi's jewels spilled onto the runway, though, Thorgy got overly cautious, allowing Chi to really steal the show. She didn't deserve to go before Chi Chi or Derrick, and it makes me more and more mad that we had to deal with Naysha twice.
5. It's a good thing Chi Chi is so good at lip syncing, or else she would've been sent home long ago. That campaign video was just not of the same caliber as her competitors. Michelle said this was the best Chi's looked on the runway, but I don't agree. I thought her look was basic, and her black and white makeup looked like some Halloween amateur nonsense. I feel like I've been saying this for weeks, but Chi Chi's days are numbered.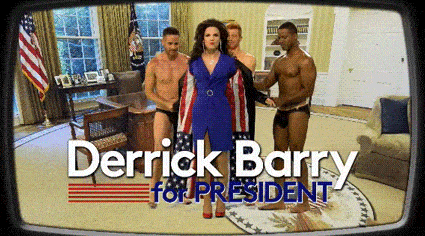 6. OK, is Derrick Barry just trolling me personally now? After dragging the Britney impersonator for weeks over his ignorant, tone-deaf racial "humor" and comments, he literally portrays Bob as a thief in a black hoodie? Are you serious? I just want Derrick off my TV now. I don't even think he was that great "pretending" to be some judgmental, racist politician (and it doesn't seem like it was too much of a stretch to be a psychopath monster in Bob's ad). His runway makeup was only alright, even if that dress transformation was a good move. (He couldn't even wear a black dress down the runway! I'm kidding! Sort of!) Even if I force myself to put all his ignorance aside, I just find Derrick generally stilted and underwhelming. Not a single look has been a knockout, and she's only got Bob to thank for her win tonight.
How would you rank the queens this week?