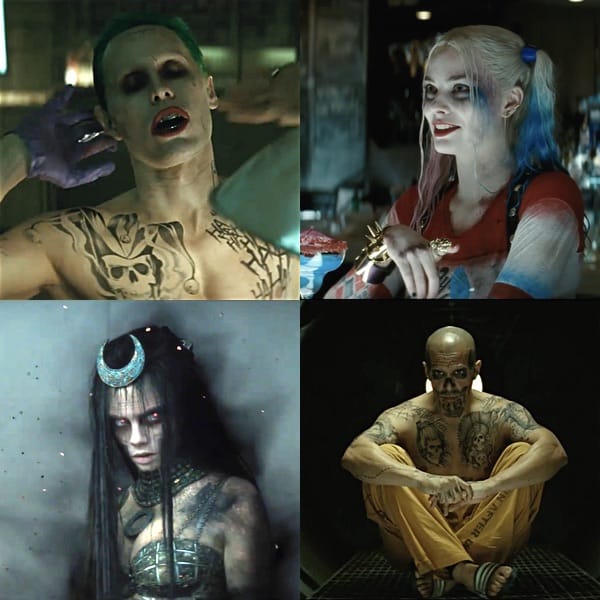 Jared Leto as The Joker gets more time in this new trailer for the upcoming superhero film Suicide Squad, about the most evil group of superheroes ever put together to do the government's bidding. The clip was released during last night's MTV Movie Awards.
It also features the super villains Harley Quinn (Margot Robbie), Killer Croc (Adewale Akinnuoye-Agbaje), Katana (Karen Fukuhara), Rick Flagg (Joel Kinnaman), Deadshot (Will Smith), Diablo (Jay Hernandez), Enchantress (Cara Delevingne) and Captain Boomerang (Jai Courtney) as they get out of prison for a mission. And Scott Eastwood.
And was that Batman?
Watch: