A transgender student at the University of North Carolina claims she was attacked by the UNC Republicans after approaching them to try and help repeal anti-LGBT law HB2.
UPDATED BELOW
Instead of help, she claims she received hateful messages, which she posted to Reddit (see below).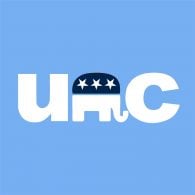 Said the UNC Republicans when told that the bill doesn't protect women but is an attack on the trans community:
"If you are a male then you have no business in the women's room. We believe that transgenderism is a mental illness and should be treated, not encouraged."
When she explained that the law actually puts her at risk for being attacked as a transwoman, they replied:
"First of (sic), you are a mentally-ill man, no amount of surgery or hormones will change that. Second, if a tranny like you goes into the women's restroom, then what about the rights of them? If you value your life, you shouldn't have made this sick choice and settled with the gender God gave you."
When she argues that the choice wasn't hers, they spat back:
"Playing into your delusions would make us no better than someone who tolerates pedophiles. You will never be a woman, and so you should stick with the man's room, as that is what you are, a mentally-ill man. you are sick and disgusting for mutilating your own God-given body, so a tranny like you find no pity with us."
Then it gets threatening:
"If you ever dare to set foot into the women's room I will make sure to give you a lesson not to harass our women, you freak of nature. We will make sure that you trannies do not molest our daughters and sisters."
The screenshot via Imgur.
UPDATE: The UNC Republicans responded, claiming they never sent the messages:
We at UNC College Republicans are shocked and disgusted by this false and slanderous attack. We never condone the type of vicious and discriminatory language we have been accused of using. Our organization has a diversity of views on House Bill 2, and has taken no official position on the issue. The screenshots featured in the article are patently false and fabricated. We have no record of any private messages being sent from our account to that user, and would be happy to let an independent observer from the Daily Tar Heel or another credible organization examine our account and see for themselves. This type of rhetoric is offensive and divisive and does not reflect the values of UNC College Republicans or our membership, which includes LGBTQA+ students. This attack is an attempt to shame, defame and silence our organization. We strive to promote diversity of thought, inclusiveness and tolerance within our club and at our university, and these slanderous accusations go against our core values as an organization.
The group adds, in a comment:
The majority of our Executive Board is opposed to HB2. However, as a club, we have not taken a formal stance on the issue.
It does appear that the screenshots have been completely falsified and that the alleged conversation never actually took place. It is believed that this was done in order to slander the UNC CRs. Sincerely, Jake Riggs Outreach Chair
There is more back-and-forth between UNC Republicans and commenters at the FB link.
Towleroad has reached out to the Reddit user who posted the screenshot to try and get any further information about whether she has gone to campus police with her claims and whether she can verify the exchange.
UPDATE: Since we have not heard from the original poster on Reddit we question the claim's legitimacy as others on the original thread have begun to as well.