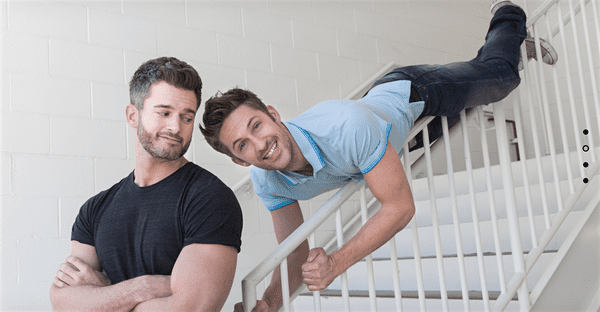 Psychotherapist Matthew Dempsey and comedian Jimmy Fowlie launched their new talk show, INTO, last night at 8 PM streamed live.
Described as a gay Loveline of sorts, INTO centers on gay issues that Dempsey and Fowlie will tackle live. They will also field your questions during the live episodes so you can finally have your Loveline moment.
For their first episode, the pair chose femme shaming as their topic.
And here's the archive of last night's LIVE episode.
https://www.youtube.com/watch?v=UC6obdtTso4
If you're looking to learn more about the show, check out this promo.