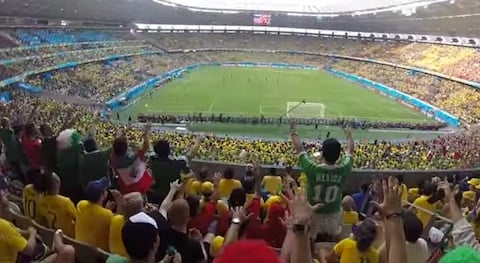 FIFA, the international soccer governing body, has issued fines to seven countries after fans were found to have used homophobic chants.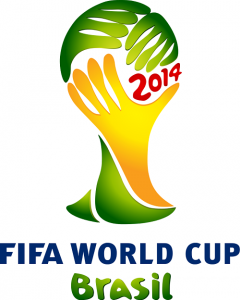 The fines were imposed by FIFA's Anti-Discrimination Monitoring System against Chile, Paraguay, Peru, Mexico, El Salvador, Honduras and Croatia.
"Chile was sanctioned with a ban on playing at the Estadio Nacional Julio Martínez Prádanos in Santiago for two official matches and fined CHF 30,000. The first suspension will be served at the next match of the 2018 FIFA World Cup™ qualifiers between Chile and Bolivia, whereas the implementation of the second is suspended subject to a probation period of two years in application of article 33 of the FIFA Disciplinary Code (FDC).
"The proceedings relate to homophobic chants by the team's fans and follow previous sanctions for similar incidents during the preliminary competition of the 2018 FIFA World Cup™.
"Moreover, Mexico was fined a total of CHF 35,000 for two cases while Honduras was fined CHF 40,000, El Salvador CHF 35,000, Paraguay CHF 20,000 and Peru CHF 15,000 for individual cases related to various incidents involving discriminatory and unsporting conduct by fans, including homophobic chants in some instances.
"In addition, Croatia was sanctioned to play its next two matches of the 2018 FIFA World Cup™ qualifiers – against Turkey on 5 September and Iceland on 12 November 2016 – without spectators and fined a total of CHF 150,000 for two cases of discriminatory chants by fans, which occurred at the friendly matches of Croatia v. Israel on 23 March 2016 and Hungary v. Croatia on 26 March 2016.
"The Croatian FA had already been sanctioned for similar incidents by FIFA and UEFA."
During the 2014 World Cup, Mexican soccer fans chanted the abusive term "puto." Team coach Miguel Herrera argued at the time that the slur is "not that bad."
#StopHomophobia • "Die FIFA hat erneut mehrere nationale Fußballverbände wegen unsportlichen Betragens von Fans i… https://t.co/cUspir7ClL

— ENOUGH is ENOUGH! (@EiE_eu) May 30, 2016
Last year, out soccer player Robbie Rogers criticized FIFA's decision to hold the 2018 and 2022 World Cups in Russia and Qatar respectively.
Kudos @Nike on dropping #MannyPacquiao for being a homophobe, but why haven't you also dropped #FIFA 4being convicted criminals? #FIFAGate

— Danilo Americano (@DaniloEddy) February 18, 2016
Watch a report in FIFA's investigation into homophobic chants at the 2014 World Cup below.
https://www.youtube.com/watch?v=IgDFdnl0HcQ&feature=youtu.be