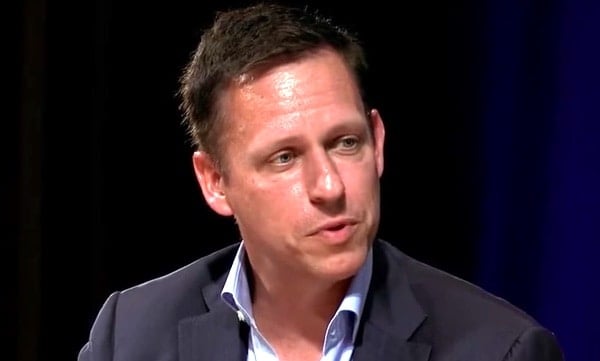 Peter Thiel, the PayPal billionaire, has admitted to the New York Times that he bankrolled Hulk Hogan's case against Gawker Media.
Unknown to the jury or public, Thiel had secretly bankrolled Bollea's legal case to the tune of about $10m. In 2007 Gawker had published a story revealing Thiel was gay. Publicly confirming his funding of the Bollea case after a report by Forbes, Thiel told the New York Times "it's less about revenge and more about specific deterrence".
The story about his own sexuality was one of many that Thiel describes as having "ruined people's lives for no reason", and drove him, he says, to help fund "victims" of the site in mounting legal cases against Gawker.
"I saw Gawker pioneer a unique and incredibly damaging way of getting attention by bullying people even when there was no connection with the public interest."
Thiel told the NYT that he felt it was his duty as someone with the financial resources to take on Gawker:
Mr. Thiel added: "I can defend myself. Most of the people they attack are not people in my category. They usually attack less prominent, far less wealthy people that simply can't defend themselves." He said that "even someone like Terry Bollea who is a millionaire and famous and a successful person didn't quite have the resources to do this alone."
Mr. Thiel said that he had decided several years ago to set his plan in motion. "I didn't really want to do anything," he said. "I thought it would do more harm to me than good. One of my friends convinced me that if I didn't do something, nobody would."
Judge Pamela Campell in Florida yesterday denied motions from Gawker to have the verdict reversed or reduced, upholding a jury verdict of $140.1 million in damages against Gawker Media, CEO Nick Denton and former editor in chief A.J. Daulerio.
The case will now be appealed to the Second District Court of Appeal.
Politico posted a statement from the company:
"We look forward to the legal process continuing and expect to be vindicated," the company said. "Just days after Gawker Media's site Gizmodo exposed that Facebook's news section has suppressed certain points of view, we've now learned that a Facebook board member and a major funder of The Committee to Protect Journalists has been secretly funding a legal campaign against our journalists. There are very serious questions about whether Hulk Hogan financially benefitted and this case is far from over."