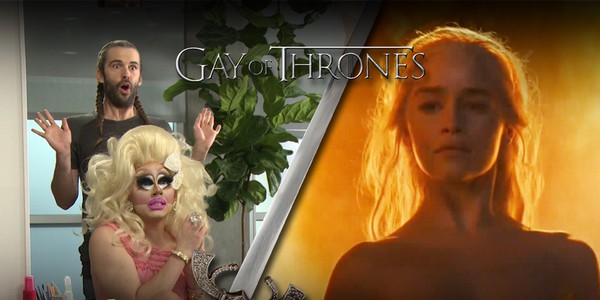 SPOILERS AHEAD.
It was another show-stopping week on Game of Thrones. Sansa Fierce and Jon Snow had a Christmas Break-style family reunion, we finally got to check in with our only remaining gay character, Loras Tyrell (who's still stuck at gay conversion therapy camp run by Birdie Sanders The High Sparrow), and Daenerys went full Lemonade on the Dothraki khals.
Get your tea-spilling recap of what went down in Westeros with Tilda, Sansa Fierce, Early Grey, Mia Farrow, busted homeless Nelly Furtado, Wildling Louis C.K., Christina Aguilera, and everyone else in the 7 kingdoms, with Jonathan and his guest Trixie Mattel, below.
To catch up on all the Gay of Thrones recaps you may have missed, click HERE.