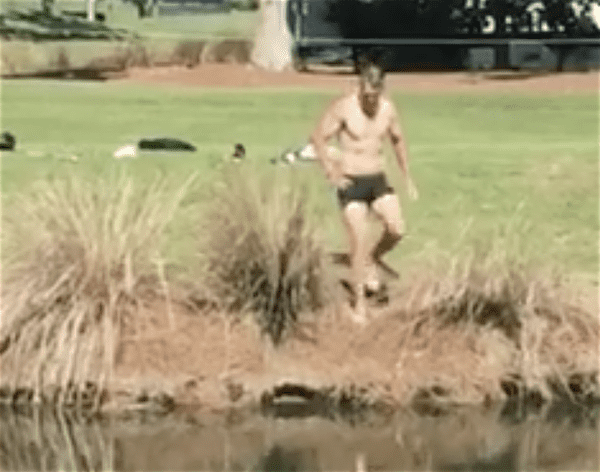 PGA player Greg Owen became something of a viral sensation on Tuesday when video of him stripping down to his underwear to save a drowning baby bird began to circulate online.
The video has been viewed 170,000 times on Facebook as of this posting. In the video, Owen dives into a water feature to save a bird that has fallen out of its mother's nest.
Owen, one of the all-time "good guys" on Tour, took time away from his Players Championship preparation at TPC Sawgrass on Monday to make a rescue.
Walking off the 16th tee with Brandt Snedeker, Owen noticed a baby blue jay fell out of a tree and into the pond. The bird was struggling to get across the pond. Without hesitation, Owen stripped down to his skivvies and walked into the pond to save the bird.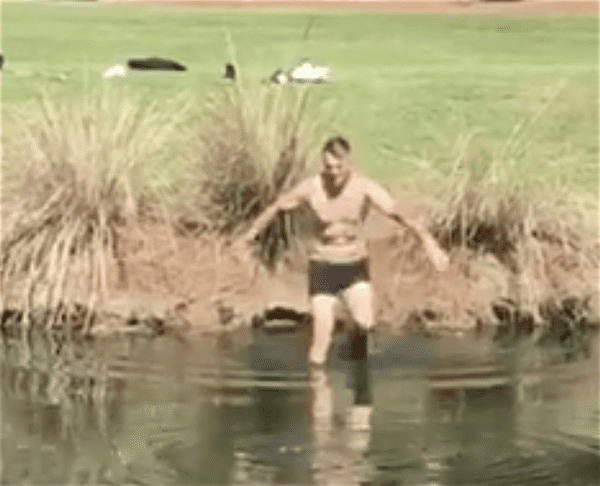 The video was uploaded by Owen's instructor, Tony Ziegler of Ziegler Golf School. He wrote on Facebook,
Working with Greg Owen during his practice round at TPC Sawgrass today for the Players Championship. Walking off the 16 th tee with Greg and Brandt Snedeker when a baby blue jay falls out of a tree, tries to fly across a pond only to make it half way across. What does the 6'5 210 lb big man do? Jump in and save the bird of course!!  #bigheart
Watch, below.