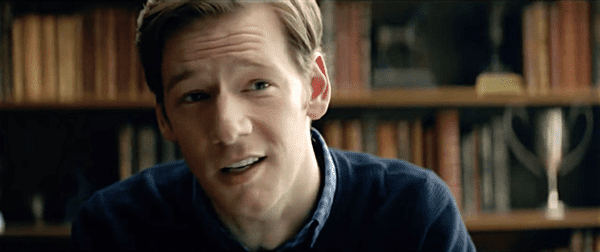 A new Infiniti car commercial likens coming out to your dad to switching car brands.
Titled "Legacy", the ad shows an anxious young man coming home to his sprawling family estate to share some big news with his father. Once there, the man reminisces over pictures of him and his father next to a variety of different BMWs. As the two sit down for "the talk", the son opens with, "Look this isn't easy for me either Im sorry if you don't like it. But it just feels right."
The father glares on disapprovingly, saying, "This isn't how we raised you."
"You must have always known I was a little bit different," the son says before asking, "You never wanted to try it?"
The "it" here is switching from driving a BMW to an Infiniti. The ad closes with, "Start your own legacy."
The father-son 'coming out' talk is also intercut with a scene of the son shopping for his new Infiniti with the help of a handsome car salesman.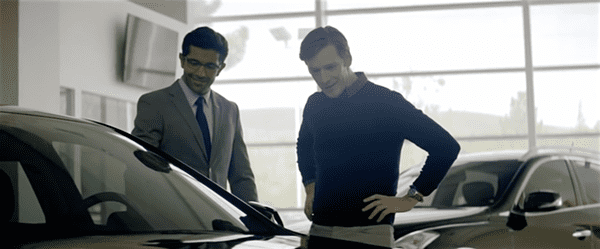 AdWeek had this to say about the ad:
The luxury auto wars get personal in Crispin Porter + Bogusky's new 60-second spot for Infiniti, as a young man bearing a terrible secret travels to meet his father, knowing he's about to let him down in a major way.
The confession is perfectly awkward, and subtle too, as the market leader—clearly Dad's preferred brand—is glimpsed only in photos. By the end, though, the message is clear. Infiniti is for the young, empowered driver. And that old, stodgy nameplate is for old, stodgy folks who just don't get it.
https://www.youtube.com/watch?v=uzzMJuFskUQ
However, not everyone took to the ad.
Here's the full tacky @InfinitiUSA comparing coming out gay to your dad to changing car brands.
Trash.https://t.co/AeiWxcNu8c

— @DCHomos (@DCHomos) May 23, 2016
https://twitter.com/kleemart/status/734245366875492352
Here's @InfinitiUSA's "coming out" ad. As one guy put it, making light of a topic that people are killed for = bad. https://t.co/FJ1GqQNv48

— John Barcus (@johnrtworld) May 23, 2016
https://twitter.com/thepancholo/status/733150262068662272
Woooow an Infiniti commercial that's an analogy of coming out as gay….jfc

— DADverine (@StrohWolverine) May 17, 2016