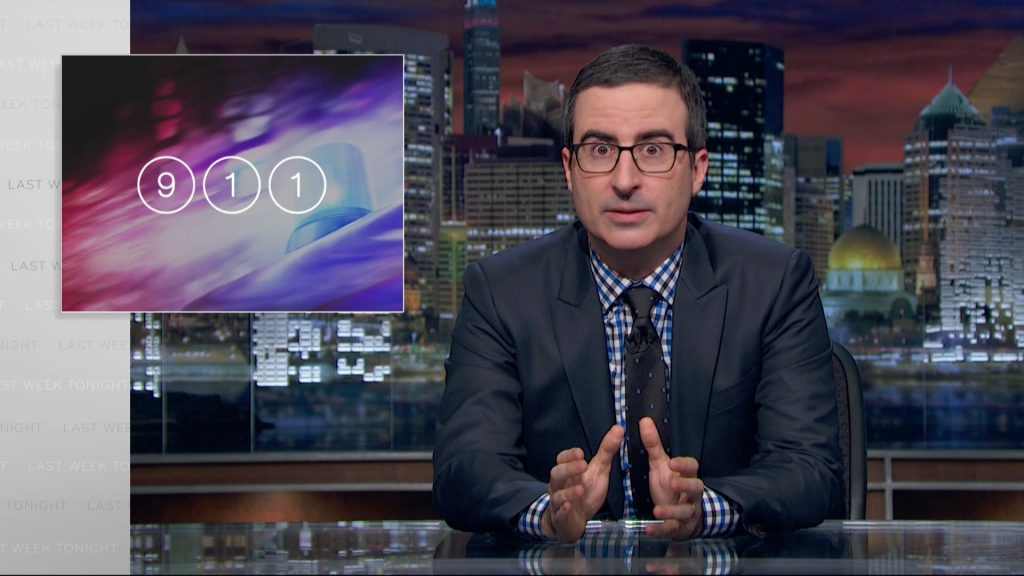 John Oliver took a deep dive into America's reliance on 911 emergency services and exposed how 911 call centers are neglected, underfunded and in dire need of a tech update.
Perhaps the biggest hurdle faced by 911 today is the struggle to locate callers, a struggle which stems from outdated GPS technology. That technology could be improved yet has not been. Via Rolling Stone:
"Even the Domino's app can tell where you are," Oliver said,  "and they've barely mastered the technology to make a palatable pizza!" According to a USA Today report highlighted by Oliver, "Your chance of 911 getting a quick fix on location ranges as low as 10 percent to as high as 95 percent."
"People making emergency calls are on the very short list of things we expect to be found 100 percent of the time," he said. "It's that, the clitoris and Nemo." […]
And while the FCC has mandated improvements in location services from cell phone carriers by the year 2021, locations will still only be about 80% accurate (!).
Watch Oliver probe the troubles facing 911, below.