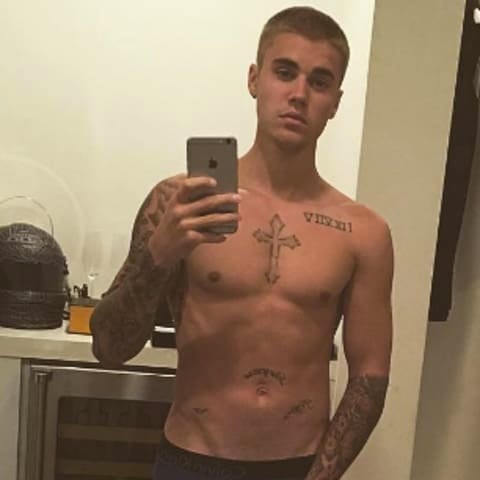 Justin Bieber adopts a pose made famous by Marky Mark and more recently Nick Jonas in a shirtless and pantsless selfie posted to Instagram late Friday night. In the shot which quickly went viral, Bieber stands before a mirror grabbing his crotch.
https://www.instagram.com/p/BF715dEAvpu/
In related news, on Friday we reported that Bieber and Skrillex were being sued by the indie artist Casey Dienel over vocal loops used in the hit track "Sorry".
Skrillex took to Instagram on Friday as well to set the record straight on where those vocal loops came from.
https://www.instagram.com/p/BF7ZgguSaFj/