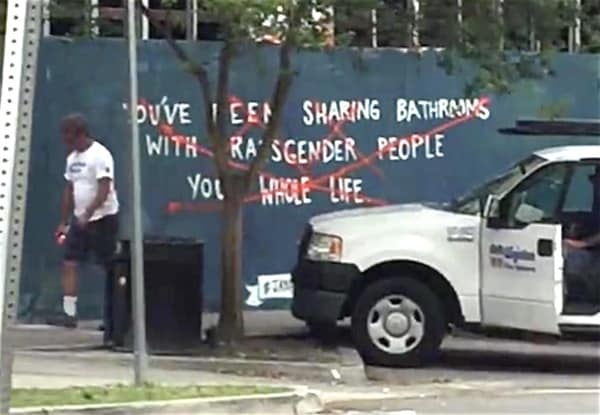 A construction worker was promptly fired after being caught on video defacing a pro-LGBT mural in Jacksonville on Wednesday.
Two local artists had painted the mural in support of the city's embattled Human Rights Ordinance outside the old Peterson's 5 & Dime store in the LGBT-friendly Five Points neighborhood on Tuesday.
"You've been sharing bathrooms with transgender people your whole life," it read, above the hashtag #JaxHRO.
The building reportedly is being renovated by owner Steve Williams, an arts advocate who endorsed the mural and supports the HRO. After cell phone video of the vandalism went viral on social media, Williams asked the construction foreman to immediately terminate the guilty employee.
"Anyone who is incapable of respecting ALL humans are NOT welcome on my property," Williams wrote on Facebook, according to a report from Metro Jacksonville.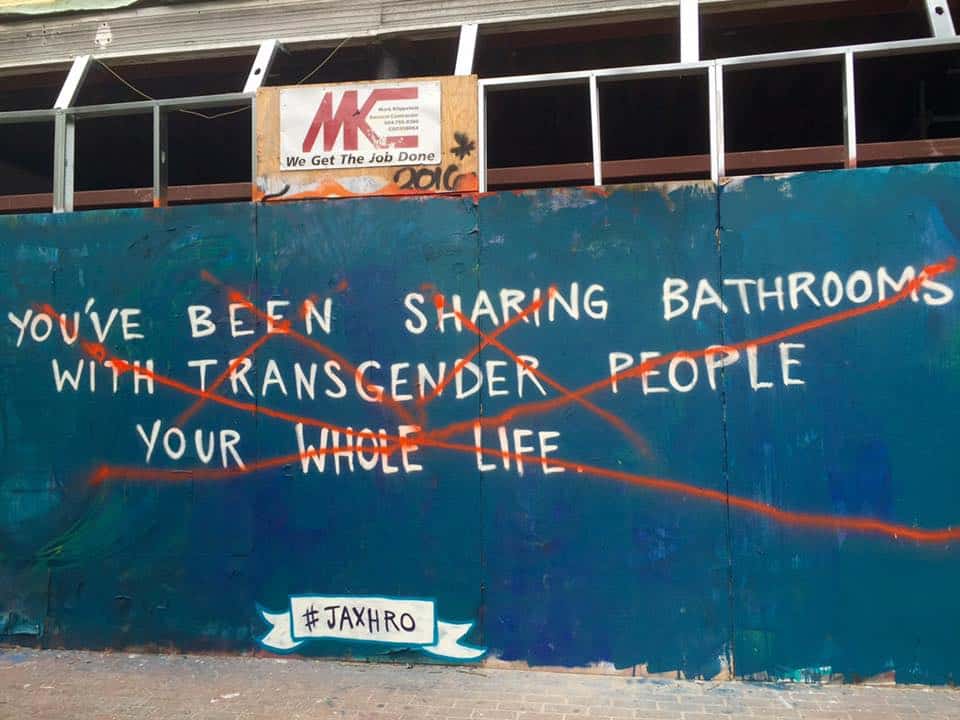 Jimmy Midyette of the Jacksonville Coalition for Equality added: "I believe the recent stories from North Carolina, about Target, and our own HRO make this very relevant in Jacksonville.  Transgender people should be free to use the restroom of their choice and not be subjected to harassment."
The City Council was set to consider the proposed HRO this spring, but it was ultimately tabled. Jacksonville remains the second-largest city in the US without an LGBT-inclusive nondiscrimination ordinance, behind Houston.
Watch video of the construction worker who defaced the mural below.
https://www.facebook.com/callimariebakes/videos/10207636999820485/