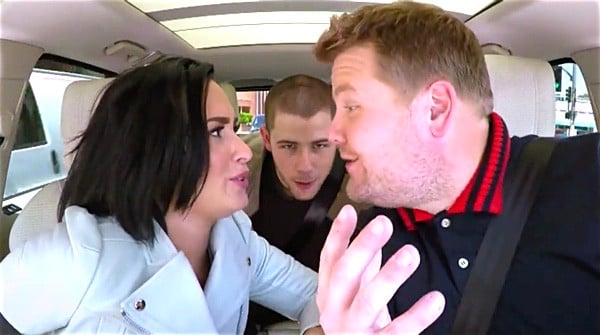 Demi Lovato and Nick Jonas joined James Corden last night for another round of his infectiously fun Carpool Karaoke and it did not disappoint.
In addition to banging out "Heart Attack","Stone Cold", "Chains", and "Close", they also took on Joe Jonas and DNCE's massive hit "Cake By the Ocean" and Jonas squealed "It's about sex!"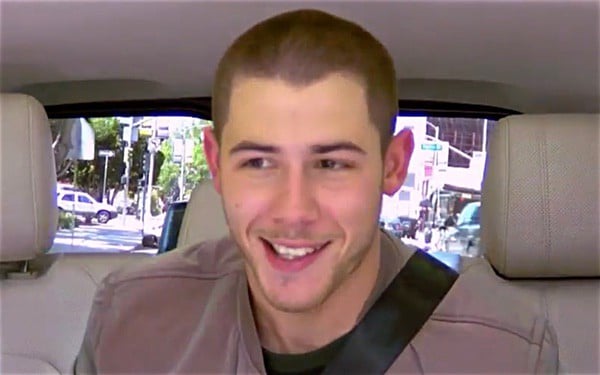 Nick also reminisced about getting tied up in front of his gay fans as he sang "Chains".
"I performed at a gay club one time and they literally chained me to the wall as I'm performing the song. It was very, very erotic."
Finally, Jonas, Lovato, and Corden ended the ride by forming a band and performing a concert on the sidewalk.
Watch: