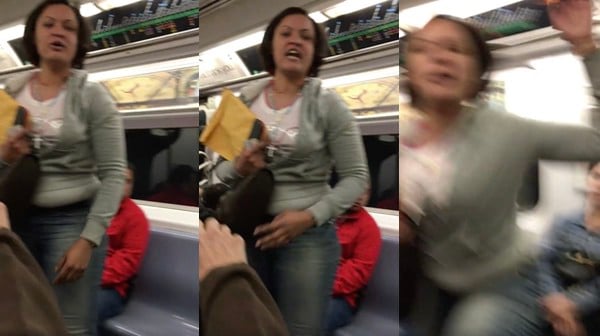 Earlier this week, we posted about the horrific NYC subway attack on Pearl Love, a transgender woman who was minding her own business when she was harassed and assaulted by a woman on a busy subway. Love posted the video to Facebook, where it has since gone viral.
Yesterday, Hillary Clinton left Love a message on the post, reading:
Pearl, I'm so sorry that you experienced this. The all-too-high prevalence of violence and hatred faced by the transgender community —  in 2016! —is a rebuke to all of us. Every single person deserves to be safe and live free from discrimination and cruelty, period. And transgender people need to hear from every one of us that you are loved, respected, and deserving of equality under the law. Know that you have my support, and I'm on your side.

It's unclear whether Love has filed a police report. She said that she may do so with the help of friends. The Anti-Violence Project said it is aware of the attack and reached out to elected officials in the appropriate districts.
https://www.facebook.com/pearl.mclove/videos/1102376999804985/