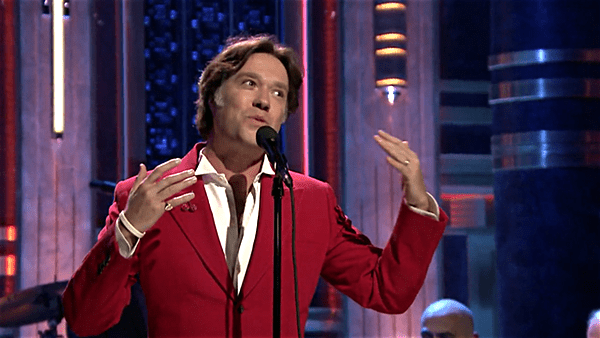 Rufus Wainwright is, not surprisingly, a devotee of one Ms. Judy Garland. And though it's hard to believe, it's been 10 years since Wainwright first recreated Judy's iconic performance at Carnegie Hall. For the uninitiated, Garland's performance in 1961 has been called "the greatest night in show business history."
Wainwright is channeling Garland once more at Carnegie Hall on June 16 and 17. Giving the world a little preview of what he can do with Garland's song book, Wainwright performed his own rendition of one of Judy's big hits, "Zing! Went the Strings of My Heart", on The Tonight Show earlier this week. And it's perfection.
Watch Rufus, below.
And you can watch Judy do it, here. The song was one of the numbers Garland performed during her Carnegie Hall show in '61.
https://www.youtube.com/watch?v=cCQ4zhMaV80