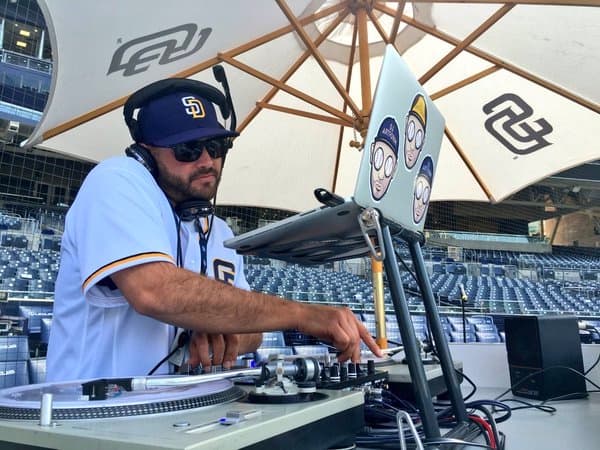 The DJ responsible for the humiliating incident involving the Gay Men's Chorus of San Diego at the Padres' Pride Night game has been re-hired by the team following an MLB investigation which found no "malicious intent" behind the error.
DJ Artform previously came out and apologized for the incident, saying it was the result of an unintended mistake. 
The Gay Men's Chorus accepted Artform's apology and called for him to be reinstated. 
Artform shared the news that he had been invited to return to the Padres organization on Facebook, writing, 
Speaking from the heart got me this far, so I'll speak from the heart again as this controversy comes to a close. First and foremost, I would like to personally thank the San Diego Gay Men's Chorus, MLB and the San Diego Padres for truly understanding what caused the error during the National Anthem. I'm extremely humbled and honored for the tons of support of individuals who truly know my character and for those who had no idea who I was but believed in me from the start. I am extremely relieved that MLB's thorough investigation concluded and found the truth behind this entire unfortunate event. I would also like to thank the entire community for rallying behind me and signing the petition requesting reinstatement of my duties with the San Diego Padres. I have spoken to an executive within the Padres and,while details have not yet been discussed, have accepted an invitation to return and again provides services to the team. I truly hope we can continue to build bridges with and between the LGBT community and Major League Baseball, as well as athletics in general. Once again, I am truly sorry for the incident that occurred and for all those negatively affected, the Chorus in particular. I've exposed my heart to the world and I appreciate you all rallying behind this San Diegan.