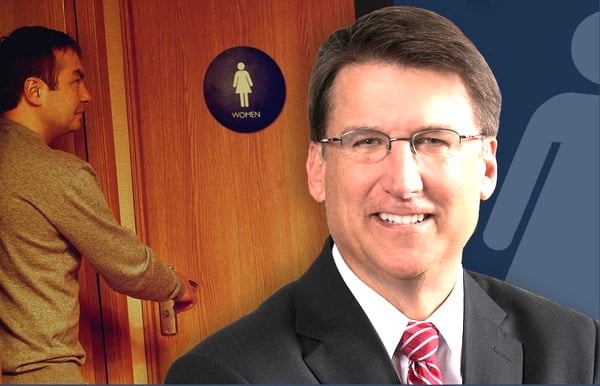 North Carolina Governor Pat McCrory is set to hold a news conference today at 1 PM EST to address his lawsuit against the federal government over the state's anti-LGBT bathroom bill, HB 2.
As we reported earlier, McCrory filed the suit after the Department of Justice ordered North Carolina to stop enforcing the bill. The DOJ's order declared that HB 2 violates Title IX of the Civil Rights Act. The Department gave McCrory until today to respond.
Said McCrory earlier on Monday, "The Obama administration is bypassing Congress by attempting to rewrite the law and set restroom policies for public and private employers across the country, not just North Carolina. This is now a national issue that applies to every state and it needs to be resolved at the federal level."
Watch McCrory's press conference LIVE, below.
Here is another live stream from local news station WRAL.
UPDATE: This live stream now covers the speech McCrory gave on Monday. Watch below.