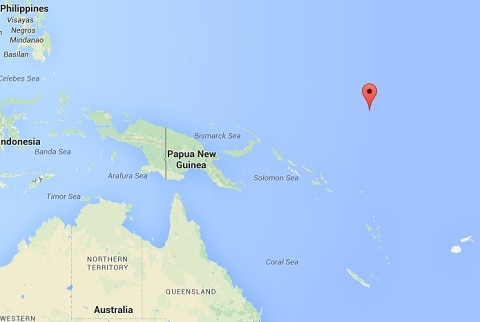 Gay people on Nauru – an island republic in Micronesia which hosts a refugee detention center funded by the Australian government – can no longer be jailed because of their sexual orientation following a change to the country's penal code.
The update also outlaws marital rape and prevents the jailing of people who attempt suicide.
Well done #Nauru, one more country decriminalises 'homosexuality'. One step at a time. #progress https://t.co/swAcPZ89QB

— Scott Cuthbertson (@ScotCuthbertson) May 27, 2016
The new act replaces a criminal code that dated back to 1899 and was based on old Queensland laws. Under that law, a refugee was convicted and fined in April for attempted suicide. Island authorities said the move was designed to "stamp out the practice."
According to the Sydney Morning Herald, slavery and forced child labor have also been outlawed as have punishments including the death penalty, solitary confinement and hard labor. Abortion is still illegal in Nauru when not part of a "lawful medical procedure".
A whistleblower reveals the disturbing dilemmas that haunt him every day. #Nauru https://t.co/TAsFrnbhuu

— Refugee Council of Australia (@OzRefugeeCounc) May 27, 2016
Nauru's government said the changes reflect the nation's "progressive leadership".
Watch a World News Australia report on Nauru's controversial detention center below.