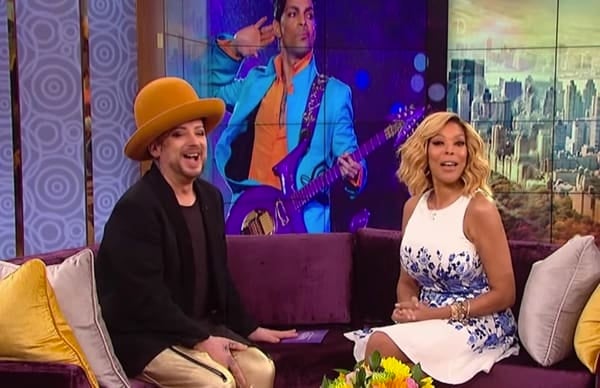 Boy George made an appearance on The Wendy Williams Show this week and she asked him about rumors she had heard that he had slept with Prince, though the truth about the rumors was hashed out last year.
George explained again:
"I was doing The Voice last year and we were competing to get these kids on our team. And one of the other judges said, 'oh, I've sang with Prince' and I said 'oh I slept with him.'  Of course that's not true, at all. And then I changed it and said, 'well I slept with a poster of him under me.'"
Williams and George also covered his childhood and whether he has always had a 'flamboyant' personality, if he's tired of the song "Karma Chameleon", how his mom acknowledged his sexuality, his sobriety, who he's dating, and Celebrity Apprentice.
https://www.youtube.com/watch?v=iAIoU7uJ3ps