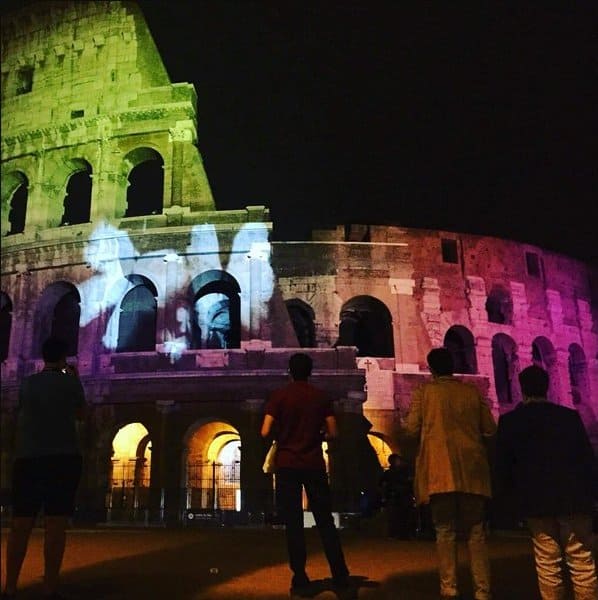 Monuments around Rome were lit up on rainbow colors Wednesday night following the passage of a same-sex civil union bill earlier in the day.
The Trevi Fountain was one of the high profile monuments lit up in the colors synonymous with gay rights and gay pride in Italy's capital. Pictures also appear to show the Colosseum lit up in rainbow colors and also covered in the word "love" translated in a variety of different languages.
Italy has lagged behind the rest of Western Europe in terms of providing legal recognition and rights to same-sex couples. Wednesday's yes vote came as a sigh of relief for Prime Minister Matteo Renzi–a defeat could have fatally wounded his administration.
See photos of the monuments posted on Twitter, below.
https://twitter.com/dobrevskendall/status/730487863691902978
#unionicivili #LoveWins ITALY 🇮🇹
❤️💛💚💙💜 pic.twitter.com/JiLnFaSmWP

— Ed's Sheerios 🇮🇹 (@EdsSheeriosITA) May 11, 2016
La Fontana di Trevi si illumina con l'arcobaleno per festeggiare l'attesa legge #unionicivili pic.twitter.com/N0mfiMk1fz

— elisabetta margonari (@ikoeli) May 11, 2016
And watch a video of the rainbow colors light up the Trevi Fountain, here: