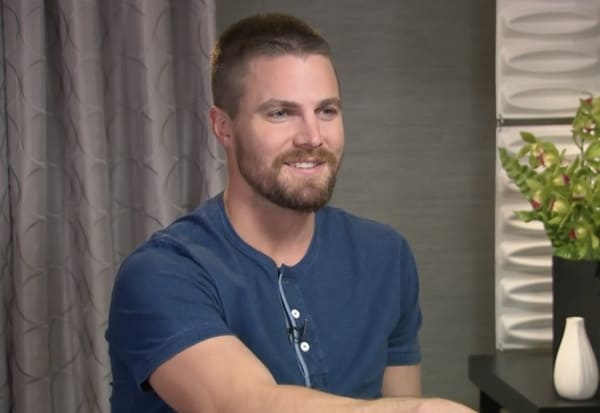 Stephen Amell spoke with E!'s Marc Malkin on Friday and they talked about Amell's former Arrow co-star Colton Haynes coming out as gay. Amell said he's very happy that Haynes is living his truth finally.
Amell also said that a fan once tried to trick him into outing Haynes:
"I'm so happy for Colton. A fan three or four months ago at a Comic-Con convention basically tried to bait me into outing him. I got in touch with [Colton] and was like, 'Hey, man, this happened [and] I didn't know what to say. I simply deflected and we moved on.'…He emailed me back and said, 'You know, I really appreciate that and I've recently made some decisions over the past few months and I'm excited about what's in the future.' I'm excited for him, too."
Haynes told EW earlier this month that he needed to do it on his own time:
"I should have made a comment or a statement, but I just wasn't ready. I didn't feel like I owed anyone anything. I think in due time, everyone has to make those decisions when they're ready, and I wasn't yet. But I felt like I was letting people down by not coming forward with the rest of what I should have said."
Watch Malkin's interview with Amell here.
https://www.instagram.com/p/2o4DQXDTAQ/