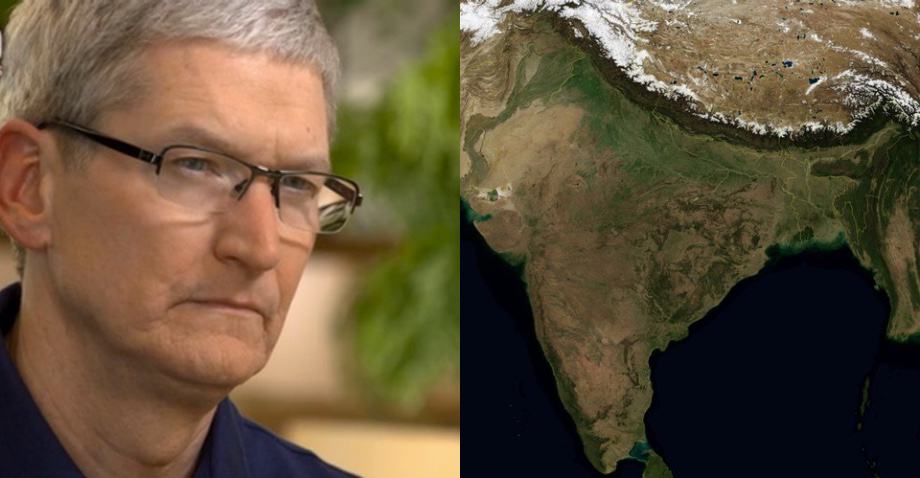 Apple CEO Tim Cook is in India exploring ways for the company to expand its iPhone market, opening its first development centre in Hyderabad, the capital of the southern state of Telangana, where developers will work on the company's mapping technology, and also announcing a start-up incubator that will provide support to app developers there.
But, Cook's visit is also groundbreaking in another way, Quartz notes. He'll be meeting Prime Minister Narendra Modi tomorrow in New Delhi, making him the first openly gay CEO to be hosted by the PM.
And it's a pretty big statement in a country where homosexuality is still criminalized:
To be clear, this isn't the first time Modi is meeting Cook. The two met in the US last year during Modi's visit to the Silicon Valley, where same-sex marriages are legal. But in India, homosexuality is an offence punishable by up to life imprisonment. For years, lawmakers have discussed decriminalising homosexuality. Yet, nobody really has the courage, or the will, to do away with the 155-year-old colonial era law.
The ruling Bharatiya Janata Party (BJP) has been vociferous in its disapproval of homosexuality. "We support Section 377 (the law) because we believe that homosexuality is (an) unnatural act that cannot be supported," India's current home minister and former president of the BJP, Rajnath Singh, said in 2013.
Cook may want to lend a helping hand to the Indian LGBT community, outside his meeting with PM Modi. When the Supreme Court in the US ended discrimination against LGBT community and allowed gay marriages, Cook led a team of 8000 Apple employees celebrating the decision in public. "Great to celebrate with over 8,000 Apple employees, friends and families. Happy Pride everyone! #applepride," Cook had tweeted.
In India too, he may want to reach out to the LGBT community to show solidarity. May be he can reach out to them publicly. Or maybe he can tweet in their support and highlight the absurdity of Section 377. Now, whether he will do it or not is something we will have wait and watch.
Cook's meeting with Modi last year: