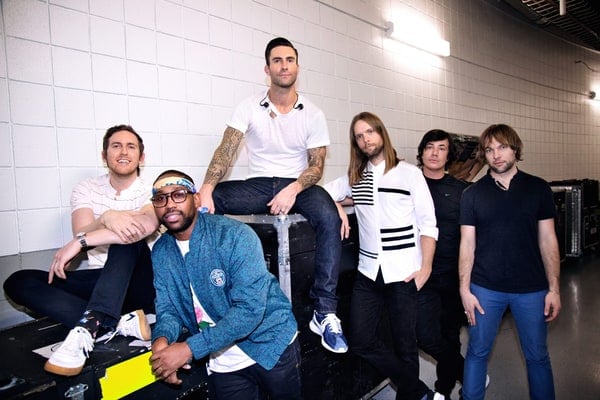 Maroon 5 has cancelled its upcoming concerts in North Carolina over the state's new anti-LGBT bathroom bill, HB 2.
Musicians have joined the business community in boycotting the state after lawmakers rushed to prevent an LGBT civil rights ordinance from taking effect in Charlotte. HB 2 not only bans transgender people from using bathrooms that match their gender identity, the bill also bans all local LGBT rights ordinances.
Maroon 5 said in a statement posted to their website on Friday,
We have announced that we will be canceling our upcoming shows in Charlotte and Raleigh, North Carolina because of the recent passage of the HB2 legislation. This was a difficult decision for us to make as a band. We don't want to penalize our fans in North Carolina by not performing for them, but in the end it comes down to what we feel is morally right AS WE FEEL EVERYONE SHOULD BE TREATED EQUALLY.
We are announcing our cancellation of our Charlotte and Raleigh, NC shows. Read our statement on our website here- https://t.co/3FIFqmaOfj

— Maroon 5 (@maroon5) May 20, 2016
Other artists including Nick Jonas, Demi Lovato, Bruce Springsteen, Ringo Starr, Cirque du Soleil, Boston, Pearl Jam, and Blue Man Group have also cancelled shows in the Tar Heel State because of HB 2.