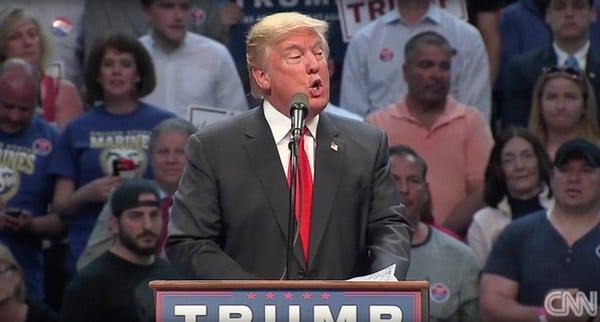 Donald Trump is projected to win the Indiana Republican primary.
With 9 percent of the vote in, Trump has 54 percent of the vote, Ted Cruz has 33 percent, and John Kasich has 10 percent.
The win sets Trump on a likely path to secure the 1,237 delegates necessary to secure his party's nomination before the convention in Cleveland this summer. Barring a catastrophic collapse in upcoming primary states, Trump is poised to clear the decisive threshold that rivals Texas Sen. Ted Cruz and Ohio Gov. John Kasich pledged to block from his reach.