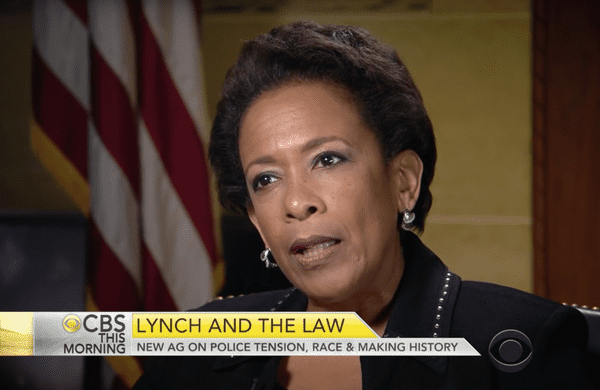 As we reported earlier on Monday, U.S. Attorney General Loretta Lynch will hold a news conference at 3:30 PM EST to announce a "law enforcement action" against North Carolina that stems from the state's anti-LGBT bathroom bill, HB 2.
Lynch's press events follows on the heels of a similar event from North Carolina Governor Pat McCrory who on Monday said he was suing the DOJ for ordering the state to stop enforcing HB 2.
Watch the news conference, below.
Broadcast live streaming video on Ustream
ICYMI, check out the full news conference, below.