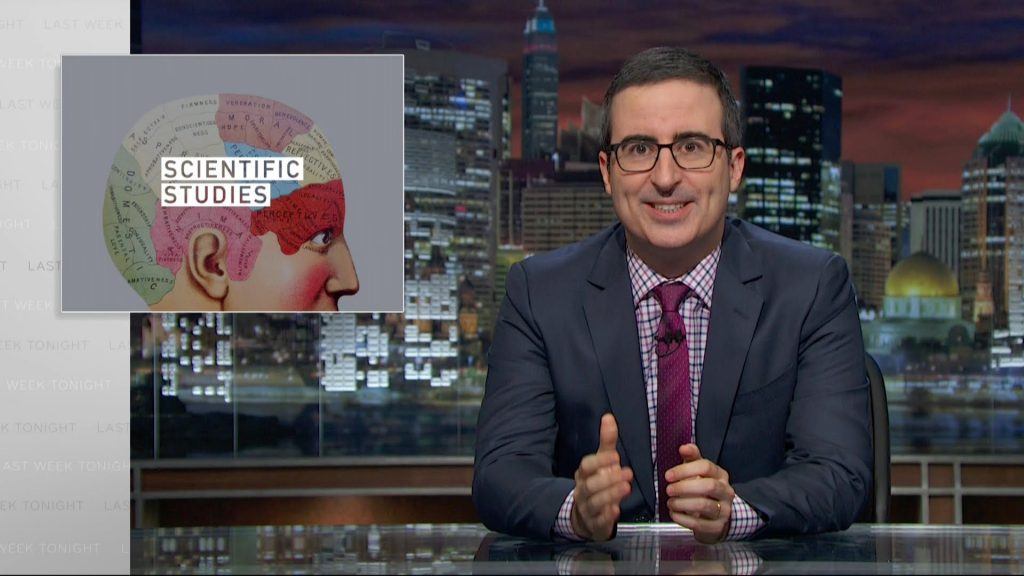 You have likely seen a few headlines in your day that purport to use science as a means to prove some strange and obscure finding about how you could be living a healthier life. For instance, "Smelling Farts Might Prevent Cancer." And that was published by Time.com.
The problem with most of these headlines, and the studies behind them, is that they're pure bullsh*t, as John Oliver pointed out last night on Last Week Tonight.
Said Oliver,
"There are so many studies being thrown around, they can seem to contradict one another. In just the last few months, we've seen studies about coffee that claim it may reverse the effects of liver damage, help prevent colon cancer, decrease the risk of endometrial cancer and increase the risk of miscarriage. Coffee today is like God in the Old Testament. It will either save you or kill you depending on how much you believe in its magic powers. After a certain point, all that ridiculous information can make you wonder, is science bullsh*t?"
Oliver also blasted TV news for regurgitating these studies without questioning them:
"Science is by its nature imperfect, but it is hugely important. And it deserves better than to be twisted out of proportion and turned into morning show gossip."
The worst example of this is perhaps a Today show segment in which Al Roker said, "I think the way to live your life is you find the study that sounds best to you and you go with that."
That left Oliver, well, fuming:
"No! No, no, no, no, no, no, no, no! In science, you don't just get to cherry-pick the parts that justify what you were going to do anyway. That's religion. You're thinking of religion."
Watch, below.