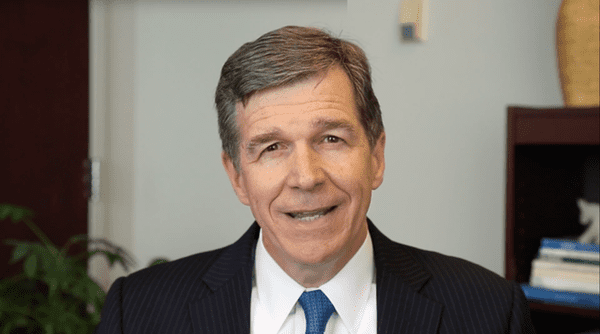 North Carolina Attorney General Roy Cooper released a video on Monday blasting Governor Pat McCrory for doubling down on his support for HB 2, the state's anti-LGBT 'bathroom bill.'
Earlier on Monday, McCrory held a news conference in which he announced that he would sue the Department of Justice for ordering North Carolina to stop enforcing HB 2. McCrory said he could not agree with the DOJ's argument that HB 2 violates the Civil Rights Act and is thus discriminatory.
U.S. Attorney General Loretta Lynch is holding a news conference of her own to address McCrory's defiance. 
Cooper, a Democrat, is running against McCrory for the governor's mansion in the November election. In his video, Cooper said HB 2 has caused "a real and devastating impact on North Carolina's economy and reputation" and cost the state "thousands of jobs."
Of McCrory's defiance of the DOJ's order, Cooper said, "The governor is pouring gas on the fire that he lit by putting billions of dollars of education funding on the line. Instead of doing what's right for our state, he's doubling down on what he knows he did wrong. Enough is enough." Cooper urged McCrory to "Set politics aside and undo this discriminatory law now."
Watch the video, below.