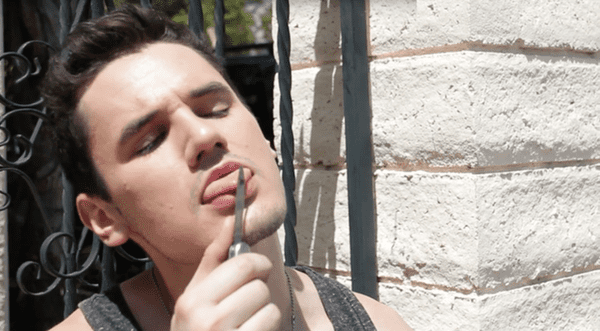 "Look at that bad boy. So sexy and rough. I wonder what he's doing here in West Hollywood…" 
Michael Henry has become known for riffing on gay stereotypes–exposing the ridiculous assumptions that underlie them, poking fun at them, and also acknowledging the kernels of truth that sometimes exist at their core.
Henry's latest web short has fun with the idea that gay men are obsessed with straight 'bad boys.' But what would you do if you were given the chance to go out with such a guy?
Find out what happens when Henry and his friend are confronted with the possibility of quenching their thirst for bad boys, below.