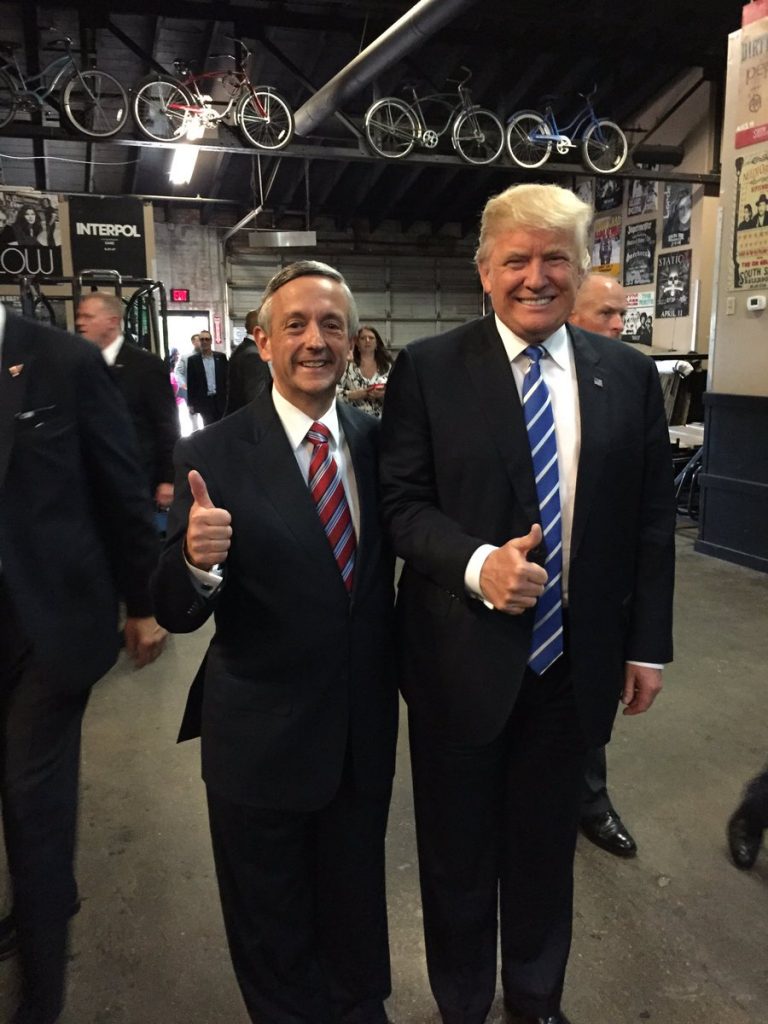 Donald Trump on Friday retweeted a photo he posed for with anti-LGBT pastor, Robert Jeffress.
As we've previously reported, Jeffress has been a vocal hate-monger in recent years, saying that gay people are a threat to children, and that requiring anti-gay Christian bakers to bake cakes for gay couples is a sign of the anti-Christ.
The photo of Jeffress and Trump was taken at the candidate's rally at Gilley's, a famous Dallas honky-tonk.
Trump's sharing of Jeffress' support comes in the same week that Trump has been attempting to convince voters that he is a better friend to the LGBT community than Hillary Clinton.
"Honored to pray for my friend, @realDonaldTrump, at tonight's Dallas rally," Jeffress tweeted, along with a photo in which they both held their thumbs up. Trump retweeted the image on Friday.
The First Baptist Church pastor in February 2015 was quoted as saying the gay rights movement "will pave the way for that future world dictator, the Antichrist, to persecute and martyr Christians without any repercussions whatsoever."
Jeffress last month celebrated his state's leaders' decision to refuse to comply with President Barack Obama's directive to create more accessibility for transgender students in public schools, saying "it's time for an all-out rebellion against this absolute tyranny of the Obama administration."
[Top photo via Twitter]