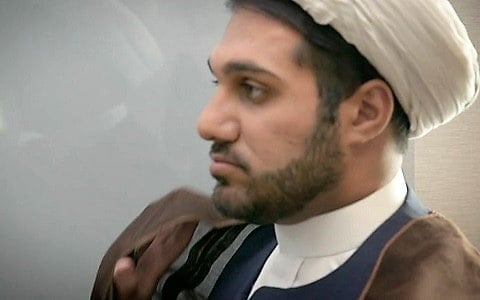 A gay mullah known only as Taha says he was forced to flee Iran after receiving death threats for marrying same-sex couples.
Homosexuality is illegal in Iran and punishable by imprisonment, torture or execution.
Now living in Istanbul, Turkey, Taha told the BBC his sexual orientation was exposed when he started officiating same-sex marriages.
With homosexuality taboo in Iran, Taha, the gay mullah, attempted to keep his sexual orientation hidden, but was exposed after he began conducting gay weddings.
Speaking to the BBC, Taha said: "Yes, I conducted gay weddings. The last few months were very difficult. The authorities questioned me several times about my choice of friends.
"They were saying I am a cleric and I shouldn't be meeting gay men. The other mullahs were suspicious about my sexual orientation and threatened me with death."
The BBC's Ali Hamedani also spoke with two Iranian gay refugees, one of whom explains how mullahs "prayed at our execution ceremonies" but he now hopes Taha will perform his wedding ceremony.
The news drew a variety of comments on social media. One user wrote, "He is kidding, there are no gays here. Man up." Another tweeted, "Is he too Gay to be mullah and too mullah to be a gay refugee in Canada? Taha the good man."
Watch the interview below.