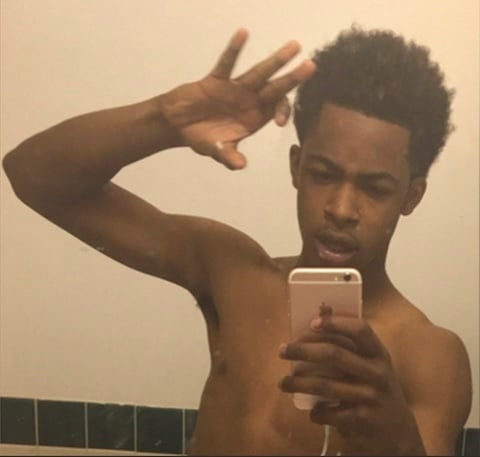 The thirst is real. And may put this iPhone thief in jail.
He stole an iPhone from a passenger on the platform of a Manhattan-bound L train on June 2 and didn't realize the phone was set to upload photos to an iCloud photo stream, where his shirtless selfie appeared.
DNA Info reports that he conveniently supplied the NYPD with a photo and they are now looking for him:
He's about 5 feet 7 inches tall and 160 pounds, officials said.
He was wearing a gray hoodie and camouflage pants when he stole the phone, police said.
Anyone with information should contact Crime Stoppers at (800) 577-TIPS (8477).