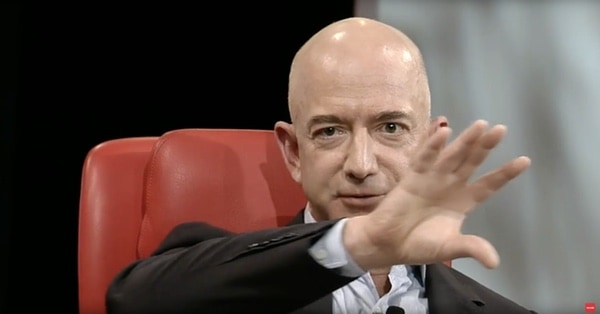 Amazon CEO Jeff Bezos has some advice for gay Paypal billionaire Peter Thiel, who recently admitted to bankrolling Hulk Hogan's multi-million dollar lawsuit against Gawker as revenge for information Gawker had published about him.
Bezos was asked about the lawsuit yesterday at Recode's 2016 Code Conference.
He didn't debate the specifics of the suits brought against Gawker but said such actions didn't benefit anybody: "What's that saying? 'Seek revenge and you should dig two graves — one for yourself.' You have to ask yourself how you want to spend your time."
Bezos offered some advice.
"The best defense against speech that you don't like about yourself as a public figure is to develop a thick skin," he said. "You can't stop it."
The billionaire himself has been the frequent target of critics, attacked for fostering a punishing work environment, or killing independent bookstores, or for his many personal exploits likebuilding a 10,000 year clock.
"If you're doing anything interesting in the world, you're going to have critics," he said. "If you can't tolerate critics, don't do anything new or interesting."
Watch: