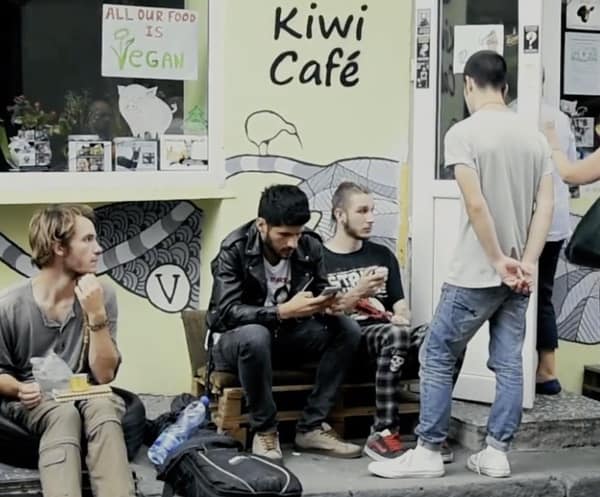 Kiwi Cafe, a vegan cafe popular with the LGBT community in Tblisi, Georgia was attacked by a group of neo-Nazis this week, who entered it wearing sausages and threw meat on diners' plates.
Witnesses described the attackers as "far-right extremists", and said the clash spilled onto the street outside after the attackers were asked to leave. Minor injuries were reported but the perpetrators fled before police arrived.
A statement issued on Facebook by the Kiwi Cafe on Monday described the incident as "an anti-vegan provocative action" accusing the attackers of being "neo-Nazis" who support "fascist ideas".
…According to the statement, the attackers "pulled out grilled meat, sausages, and fish and started eating them and throwing them at us… they were just trying to provoke our friends and disrespect us."
The statement also alleged that members of group had come to the neighbourhood a month earlier and asked a nearby shopkeeper whether foreigners or members of the lesbian, gay, bisexual, and transgender (LGBT) community frequented the cafe.
Watch a report from RT: