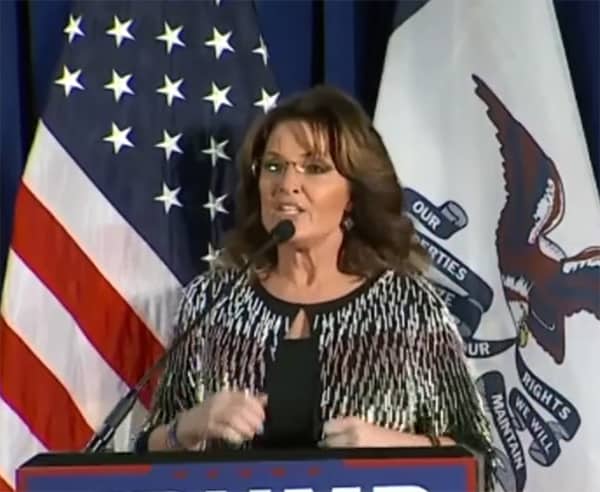 It looks like Sarah Palin's courtroom TV show is really happening.
Back in March, TMZ reported that Larry Lyttle, the producer behind reality courtroom tv shows Judge Joe Brown and RuPaul's very own pop culture hero Judge Judy, intended to "shoot a pilot with Palin in the next few months and then try to sell the show in syndication for launch in Sept., 2017."
On Tuesday, Lyttle's production company made it more official, when it registered Palin Rules as the show's title.
Not a real judge? Not a problem. Lyttle says that fact the former Alaska Governor doesn't have a law degree doesn't really matter because she'll preside over "the courtroom of common sense," adding, "she's appointed judges and is well equipped as a former governor to preside over cases." 
But not all hope is lost. We are assuming she'll need to wear a black robe to play the Judge Palin role, so there's no real danger we'll ever have to lay our eyes on that silver, shiny and sparkly sweater studded with small stalactites which she wore when she endorsed Donald Trump.
If you are lucky enough to have forgotten about it, here's the just-as-funny Tina Fey impersonation: