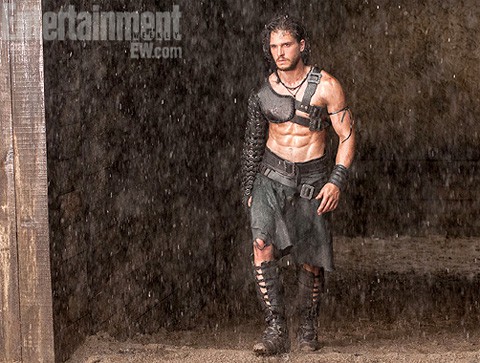 Game of Thrones star Kit Harington says that attractive men are demeaned for their looks, like women are, in Hollywood.
Though the young actor likes to think of himself "as more than a head of hair or a set of looks," others don't see him that way. "It's demeaning," he says. "Yes, in some ways you could argue I've been employed for a look I have. But there's a sexism that happens towards men. Though he admits there's "definitely a sexism in our industry that happens towards women," he points to examples when he has felt discriminated against: "At some points during photo shoots when I'm asked to strip down," Harington says, "I felt that."
As Indiewire points out, along with a lack of substantial acting roles, women directed only 9% of the top-grossing films of 2015 and only accounted for 28% of all directors working in independent film.
In 2014, Harington said that getting naked in Game of Thrones is "only right."
Watch Harington's death scene as Jon Snow in last year's season finale below. Also below is Emelia Clarke telling Graham Norton about watching that scene in episode 06/05 with her parents.
https://www.youtube.com/watch?v=mFs4hqGsRSk
https://www.youtube.com/watch?v=9SQujeXRcis