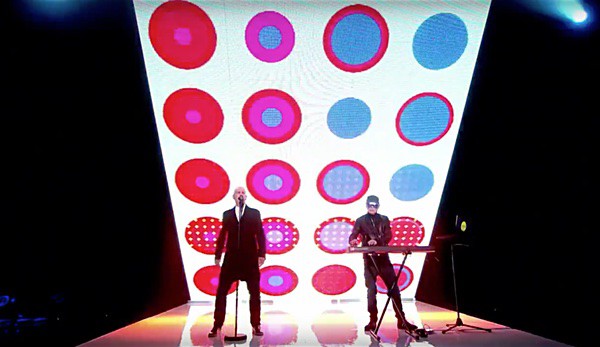 The Pet Shop Boys performed "The Pop Kids", the first single off their thirteenth studio album Super, on The Graham Norton Show.
Neil Tennant and Chris Lowe joined Ben Affleck, Amy Adams, and Henry Cavill on the sofas afterward for a brief interview in which they talked about vinyl records, playing the Royal Opera House and Lowe's aloofness.
"I've always done as little as possible," said Lowe.
Watch:
https://www.youtube.com/watch?v=YiXesWyTytM&feature=iv&src_vid=CKbuIC5acJo&annotation_id=annotation_2899328525
https://www.youtube.com/watch?v=CKbuIC5acJo
Here's the full show if you're interested:
https://www.youtube.com/watch?v=a99rZ9jCcM4