For 49 years, he's been America's "reliable and strong repairman who loves to do the dishes." This year, he's also "dependable, powerful and stocked full of Pride."
After last year's successful ad campaign that showed the Maytag Man holding a colored layer cake with a caption that read "Proud to be in any home," an allusion to bakeries that had refused to serve same-sex couples, Maytag is bringing back the rainbow version of the good-looking handyman to celebrate LGBT Pride month. And this year, Maytag's parent company Whirlpool also joined in.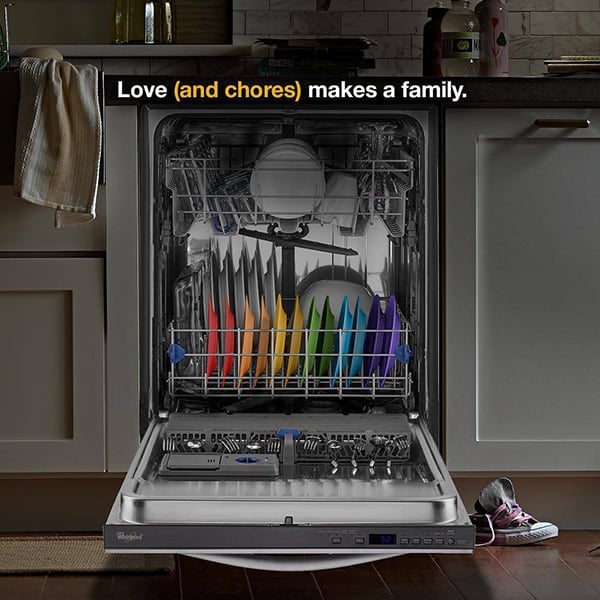 On its Facebook page, the caption reads "It's just that simple."
It's not as simple, however, to please everybody. Tweets applauding and criticizing the initiative quickly appeared on the social network.
The lgbt pandering is nauseating @TheMaytagMan .

— AZSuburbs🙋🏼‍♀️ (@noprezzie2012) June 2, 2016
https://twitter.com/603Lezzy/status/738384853717094400
Stop making lgbt identities saleable product shit man machine seller

— real subtle (@realsubtle) June 2, 2016
@realsubtle @TheMaytagMan pic.twitter.com/Ia3ctr3NOX

— Andrew S. (@shoutingboy) June 2, 2016
Whirlpool is proud to be the first and only appliance manufacturer to receive a 100 score from the Human Rights Campaign on its annual Corporate Equality Index, a list of the nation's most LGBT-inclusive companies based on their treatment of LGBT employees, consumers and investors. The company says it has received perfect scores since 2003.
#EqualityWorks, which is why we are proud to support the #LGBT community by participating in @HRC's #CEI2016 pic.twitter.com/c9B9S3rFhY

— Whirlpool Corporation (@WhirlpoolCorp) November 18, 2015