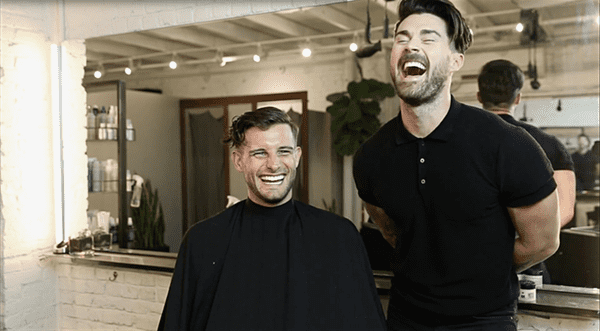 Actor Nico Tortorella (Younger, The Following) was the latest gent to take a seat in Kyle Krieger's chair on his web series UNCUT.
Krieger, who has become known as a stylist, YouTuber and Instagram object of lust, chatted with Tortorella about a number of topics including their close friendship and how Tortorella lost his virginity. The pair also played a game of word association that resulted in Tortorella sharing the pickup line that he was born to use (and what it means if you're lucky enough to hear it).
Watch as all is revealed, below.
You can also check out some photos that the two have posed for, below.
https://instagram.com/p/BDt0Q0yCgBY/
https://instagram.com/p/BBocN70igAM/
https://instagram.com/p/BBX5dNhCgOe/
https://instagram.com/p/BA5OfqfigO6/
https://instagram.com/p/BATO7KGCgKu/