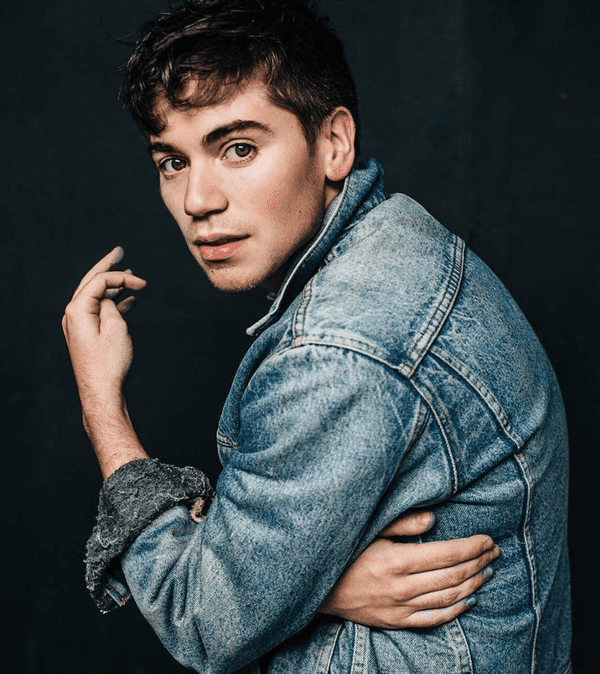 Noah Galvin, star of the ABC sitcom The Real O'Neals, based on the life of Dan Savage, derided actor Colton Haynes for the manner in which he recently came out as gay.
As we previously reported, Haynes officially came out last month after first signaling that he might be gay with a coy Tumblr post referring to his "secret gay past."
In an interview with Vulture, Galvin, who is openly gay, said of Haynes' coming out,
"That's not coming out. That's f*cking pussy bullsh*t. That's like, enough people assume that I sleep with men, so I'm just going to slightly confirm the fact that I've sucked a dick or two. That's not doing anything for the little gays but giving them more masturbation material."
Galvin said of his own decision to be openly gay after booking his role on The Real O'Neals,
I have a very large crew of people that all weighed in. But because of the show and the character and this opportunity I'm being given, I couldn't not come out publicly, solely for the people that watch our show. Too often, gay characters on TV are being played by straight people. Some play stereotypes of gay people, some don't. But more often than not, the people playing gay on TV are either not gay, or they are gay and they're not out of the closet.
It's important to me that with this slightly revolutionary thing we're doing on network television that I should go full force and follow through as completely as possible.
Galvin went on to talk about homophobia in Hollywood. Galvin says he has had to fight against being seen as just "the funny gay kid" or being "too gay"–something a producer recently said of him when considering him for a straight role:
One producer who watches our show was like, But he's too gay. It was horrible. It made me feel so shitty. I was like, Well, how did I get so far in the process if I was "too gay"? Obviously that's one person's opinion. Somebody who watches our show is maybe blinded by the fact that I play gay on this television show — I'm sure there are a thousand contributing factors. And maybe I was, like, "too gay" in that audition. I don't know. I don't get to watch the audition tape, you know? So it's an interesting thing I'm learning to navigate and having to deal with for the first time.
In the far-ranging interview, Galvin also criticized actor Eric Stonestreet's portrayal of the gay character Cam on Modern Family, saying it is in essence a watered down caricature of a stereotype:
I think as wonderful of an actor as Eric Stonestreet is — I've never met him, I assume he's a wonderful guy — he's playing a caricature of a caricature of a stereotype of stereotype on Modern Family. And he's a straight man in real life. And as hilarious as that character is, there's a lack of authenticity. I think people — especially young gay kids — they can laugh at it, and they can see it as a source of comedy, but like, nothing more than that. And I want Kenny to be more than the funny gay kid.
Of Hollywood's "glass closet", Galvin remarks that many gay actors are terrified to label themselves as gay. He recalls an encounter he had with a guest star on his show who was flirting with him and ultimately asked him out–but didn't want to be seen as 'gay':
At one point I turned to him and was like, Are you gay? And he was like, Well … I don't know. I'm more like, go with the flow. And I was like, Shut the f*ck up. Get out of my face with your wishy-washy bullshit answer. You're a f*cking faggot. Like, I know you are. You know you are. Stop beating around the bush. Just go make out with me in my dressing room. 
And I ran into that more often than not. But also you meet a lot of straight men out in L.A. that are … I question a lot of people's sexual orientation in L.A. The actual gay-gay community is in WeHo, and it's a club scene. I have no interest in that whatsoever.
Galvin also brought up and seemed to vouch for rumors about director Bryan Singer and his penchant for populating his parties with young boys:
Bryan Singer likes to invite little boys over to his pool and diddle them in the f*cking dark of night. [Laughs.] I want nothing to do with that. I think there are enough boys in L.A. that are questionably homosexual who are willing to do things with the right person who can get them in the door. In New York there is a healthy gay community, and that doesn't exist in L.A.
You can read Galvin's full interview with Vulture here.
[Top photo via Instagram]