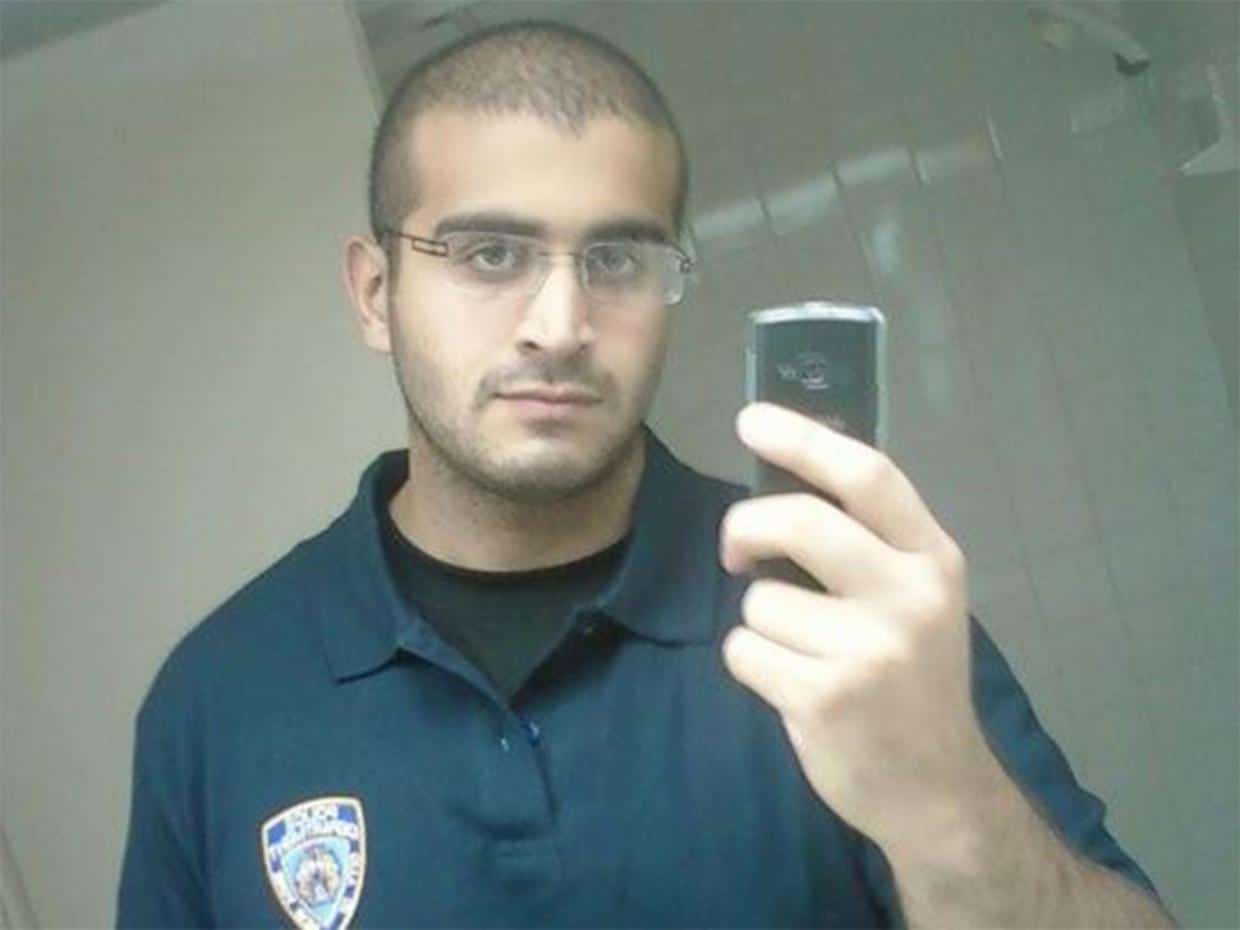 A new report on the horrific events that unfolded early Sunday morning in Orlando from the NYT says that officials are "increasingly skeptical" of reports that Omar Mateen was gay and closeted:
Federal law enforcement officials said Thursday that the F.B.I. is increasingly skeptical of reports that Mr. Mateen was gay but "closeted," that he had been visiting gay clubs or that he had used gay dating apps. The bureau has recovered the Samsung phone he used the night of the attack, and is trying to retrieve data from it.
It's unclear whether data the FBI have found in the phone may be leading them to this conclusion.
Shortly after the attacks took place, Mateen's father told the press that his son had been angered over the sight of two men kissing.
Reports then surfaced that Mateen had been a frequent visitor to Pulse, the nightclub where the attacks took place, and messaged men on gay dating apps. One former classmate even said that Mateen had asked him out on dates.
Earlier this week the FBI said it would follow up on reports that the shooting was motivated by Mateen's sexuality.
And the gay dating app Jack'd said it had been contacted by authorities. A spokesman for Grindr told Buzzfeed it had not been contacted. The gay dating site Adam4Adam was soliciting its members for any contact they might have had with the shooter.
Mateen's ex-wife suggested he might have been gay.
Authorities have discovered that Mateen was an active Facebook user and have tied at least five accounts to him:
The gunman who committed the massacre at a popular gay nightclub in Orlando used multiple Facebook accounts to write posts and make searches about the Islamic State. "Now taste the Islamic state vengeance," he declared, denouncing "the filthy ways of the west." He even searched for references to the massacre while he was carrying it out, a United States senator said.
In his posts, the gunman, Omar Mateen, called on the United States and Russia to stop the bombing campaign against the Islamic State, the extremist group that controls parts of Syria and Iraq. He pledged allegiance to the group's leader, Abu Bakr al-Baghdadi, and said, "may Allah accept me," Senator Ron Johnson of Wisconsin wrote in a letter to Mark Zuckerberg, Facebook's chief executive.