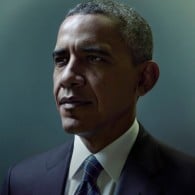 SCOTUS. 4-4 deadlock dooms Obama's immigration policy: "The U.S. Supreme Court split 4-4 Thursday over a challenge to President Obama's immigration policy, a result that prevents the administration from putting the program into effect during the rest of him term.Announced in late 2014, it would shield more than four million people from deportation. But lower courts blocked its implementation after Texas and 25 other states sued, claiming the president had no power to order the changes."
BALTIMORE. Officer found not guilty in Freddie Gray case: "Officer Caesar Goodson Jr., 46, had faced the most serious charges of any of the six officers indicted in Gray's death last April, including a charge of second-degree murder. Goodson was also acquitted of three counts of manslaughter, second-degree assault, reckless endangerment and misconduct in office."
PLUTO. Planet probably has liquid water ocean: "Our model shows that recent geological activity on Pluto can be driven just from phase changes in the ice—no tides or exotic materials or unusual processes are required."
TMZ. Camera footage supports claim by purported lover of Orlando shooter: "Sources at the Ambassador Hotel tell TMZ, Mateen was seen on camera footage recorded December 14, 2015 around 11 PM. We're told the video bolsters the claims of the heavily disguised man who told Univision he met up with Mateen 15-20 times at the hotel between November and December."
NICK JONAS. OUT Magazine's Editor at Large rips singer for speaking at Stonewall vigil: "Nick, we have our own heros, and you don't come close and never will. This would have been a shining opportunity to step quietly to the side, and let us be. There are so many beautiful, heart wrenching, and hilarious things in the gay world and none of them have anything to do with you, Nick Jonas."
PETITION. Nearly 200 artists and music executives demand Congress end gun violence: "With the help of leading gun-violence prevention group Everytown for Gun Safety, editors reached out to those we cover in the music industry, and asked for their support and their signatures to help seek a sane and safe end to gun violence. Within minutes, Joan Jett was the first to sign on. Lady Gaga shortly followed. Within hours, and then in a matter of just a few days, nearly 200 top artists and executives—pop stars (including Grimmie's friend Selena Gomez), rappers, rock gods, legends, Broadway heroes, even two Beatles and Yoko Ono—lent their voices to the chorus of Americans looking to our political leaders for change. Billboard, artists and music-industry executives join so many members of the House and Senate this week proudly advocating for common-sense gun safety."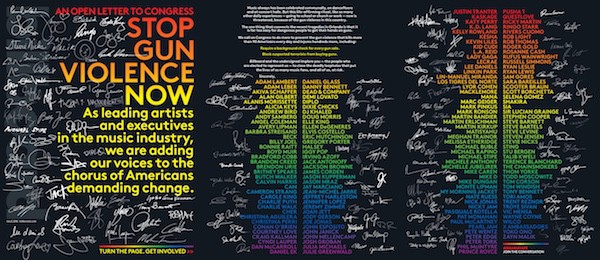 NO GO. Pennsylvania judge dismisses lawsuit against gay couple for in-ground pool fence: "In his decision, Common Pleas Judge Jeffrey Sommer voiced concerns about the lawsuit's motivation, saying the couple had been subjected to anti-gay slurs and vandalism and suggesting that the dispute smacked of 'selective enforcement.'"
FRONT PAGE. Paul Ryan is NRA's Li'l lapdog.
A look at tomorrow's front page…
NRA'S LI'L LAPDOG: @SpeakerRyan rolls over again https://t.co/zVLxOWsIJK pic.twitter.com/DX8sQjxqiH

— New York Daily News (@NYDailyNews) June 23, 2016
DEFLATEGATE. Ben Affleck goes on semi-drunken rant about Tom Brady and the NFL.
PROVINCETOWN. Man films Great White shark seal attack at Race Point Beach.
SEEING COLOR. Colorblind brothers are overwhelmed seeing colors for the first time after receiving pair of EnChroma glasses. "Our sons Jimmy and Jace are colorblind. We bought Jim a pair of EnChroma glasses which lets people who are colorblind see colors the same way we do. Please watch this special amazing moment! It brought us all to tears!"
THIRSTY THURSDAY. International go-go boy and finance student Sam Ghafooripoor.