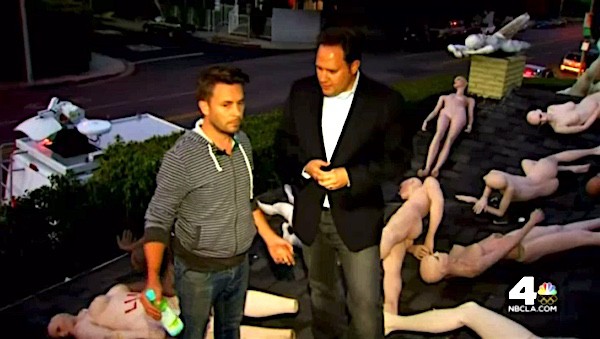 Cities across the world honored the victims of Sunday's tragic mass shooting in Orlando in different ways: Paris lit up the Eiffel tower in rainbow colors. The Empire State Building went dark on Sunday night in New York City. People in Hong Kong observed a minute of silence during a candlelight vigil.
In Downtown Los Angeles, more than 2,000 people gathered at L.A. City Hall to pay respect to the victims. And in West Hollywood, artist ChadMichael Morrisette decided to create an art installation to show the horror that the people inside the Orlando club had to go through. And that we need to do something about it.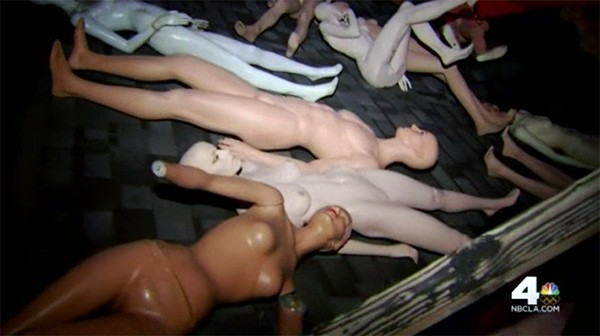 "I put 50 bodies on the roof of my house so that people could drive by and see what 50 human bodies look like. Piled up", he told the local NBC station in Los Angeles. "This affected me so much. I wanted people to see as the biggest shooting in American history, what that might look like, and I have the ability to show them that," he said.
The piece, entitled No One Is Safe, consists of 50 mannequins piled up around a sign that says "50 Dead People #guncontrol," and he hopes it can draw attention to the debate over gun control.
"People are moved. They stop and get out of their vehicles. They do U-turns. One person just bowed to me as they walked by, out of respect," Morrisette told the LA Times. "Stopped cars sit at the light and have a moment to reflect, and those are the faces I like to watch. That's when I know I've actually caused someone to think about something."
Check out the installation in the video below: