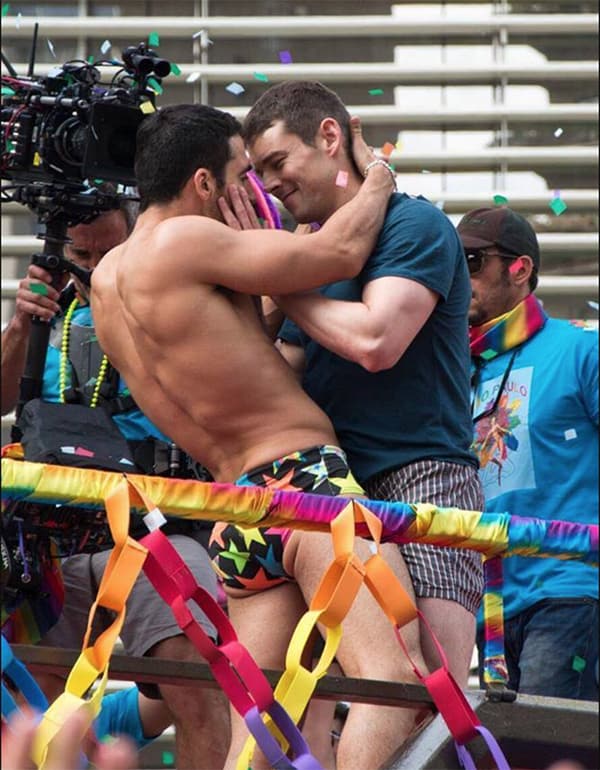 Fans of Sense8 got quite a treat at the São Paulo Pride Parade in Brazil this weekend.
Cast and crew of the Netflix show, which won the 2016 GLAAD Media Award for Outstanding Drama Series were in Brazil's largest city filming the show's upcoming second season. On Sunday, they joined the parade marching down Avenida Paulista and showed that even when they are hard at work, they know how to have a great time.
Actors Max Riemelt, Miguel Ángel Silvestre, Brian J. Smith and Jamie Clayton were all caught on camera dancing, laughing and making out. Instagram was inundated with videos and photos.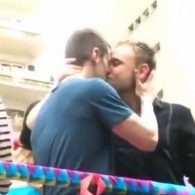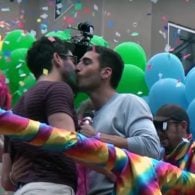 Organizers of the parade, which is considered to be the largest in the world, say that 2 million people came out to the streets to celebrate the parade's 20th edition. This year's theme was "Gender Identity Law, NOW! Everyone together against transphobia!" and the goal, according to the organizers, was to gather public support to get Brazilian lawmakers to pass a law that will allow Brazilians to claim the gender identity which they choose.
Top photo credit: Cleison Emanoel via Matthew Rettenmund's Boy Culture.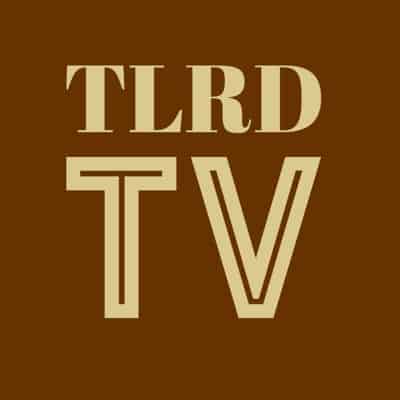 https://www.youtube.com/watch?v=2trMQ3q54FE
https://www.instagram.com/p/BGCvKzDpScH/?tagged=paradagay
https://www.instagram.com/p/BGBKGxqipcb/?taken-by=blogporai