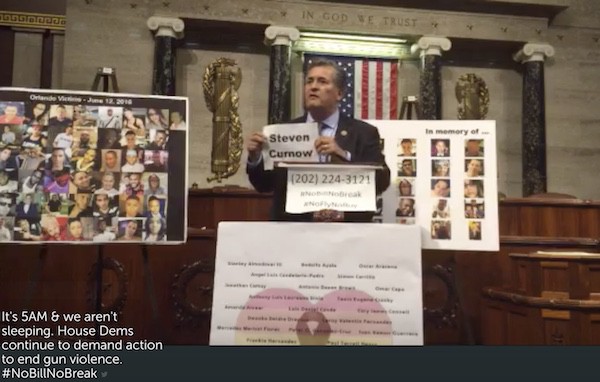 House Democrats continue to sit-in on the House floor this morning, energized by the 22-hour legislative protest demanding votes on gun control measures that was launched by Rep. John Lewis yesterday.
You can watch the live feed on Periscope HERE.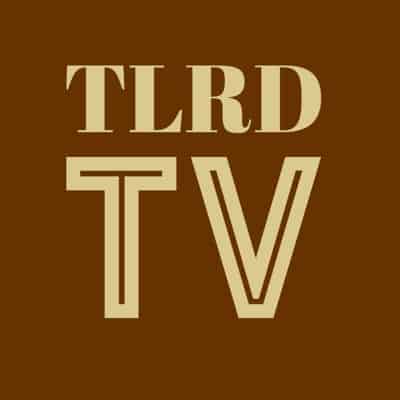 History is being made. One reason is that the public, thanks to the developing technology of live streaming from phones, has been able to see what's going on, when normally Republican leaders (or whichever party happens to be in power) have the power to curtail off the C-SPAN feed.
But in a move that would not have been possible even five years ago, C-SPAN picked up a live video feed from a lawmaker recording the sit-in from inside the chamber — doing an end-run around House leaders.
The video feed — and the power to control it — was once a real lever of power in Congress. As a newcomer to the House in 1979 looking to make a name for himself, Newt Gingrich used C-SPAN, which had just launched months earlier, to full effect, regularly blasting Democrats before the budding audience of cable subscribers. Five years later, after Gingrich accused Democrats of being "blind to communism," House Speaker Tip O'Neill used C-SPAN to exact revenge, ordering the House cameras to pan across an empty chamber as one Republican lawmaker was making a speech.
Congress' tight control over what its viewers see has long been a source of frustration for C-SPAN, which has been trying to get its own cameras on the floor of since 1984. But congressional leaders, whether Democratic or Republican, have maintained power over the cameras, the audio, the angles and when they're turned on and off.
That all changed on Wednesday afternoon…
House Speaker Paul Ryan is reportedly furious that the Democrats can continue to broadcast their protest.
Watch what was happening at around 10 pm last night:
BREAKING: House floor back open, Dems chanting "no bill, no break" as Paul Ryan speaks https://t.co/cfzkdPrpez https://t.co/R4xfH37agq

— MSNBC (@MSNBC) June 23, 2016
Rep. Louis Gohmert (R-TX) confronted Democrats by shouting "radical Islam!"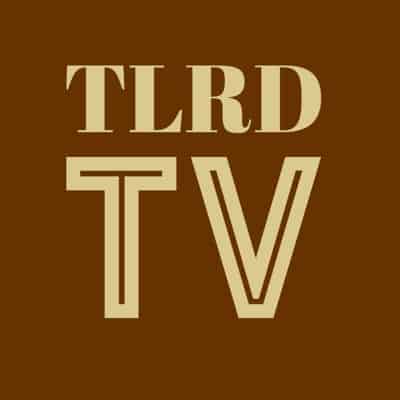 Democrats have been on the floor since 10:30 pm last night when Ryan gaveled out the session.