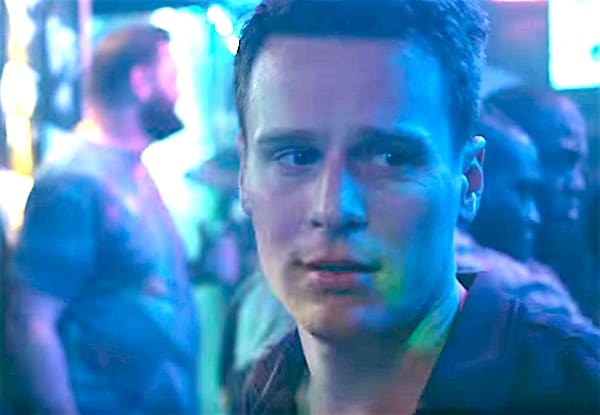 The finale of HBO's series Looking is premiering at the end of July but a first trailer for the wrap-up of the series, which met its end after just two short seasons, has arrived, and should provide a lot to speculate on.
While the trailer appears to tease that Patrick won't end up with either Richie (Raul Castillo) or Kevin (Russell Tovey), but Dom (Murray Bartlett) – they wouldn't give that away in the trailer if it were actually true now, would they?
"You are actually scaring me right now."
The film's plot, via HBO: "After living in Denver for nearly a year, Patrick returns to San Francisco for the first time to celebrate the wedding of old friends. In the process, he must face the unresolved relationships he left behind and make difficult choices about what's truly important to him."
In addition to the regulars mentioned above, Lauren Weedman is back.
Also: "Daniel Franzese (Eddie), Bashir Salahuddin (Malik), Chris Perfetti (Brady), O.T. Fagbenle (Frank) and Jennifer Foster (Kyah). New guests include Michael Rosen (Jimmy) and Derek Phillips (Jake). The film also features a special appearance by Tyne Daly."
Watch:
https://www.youtube.com/watch?v=eKKXaX–ifI&feature=youtu.be