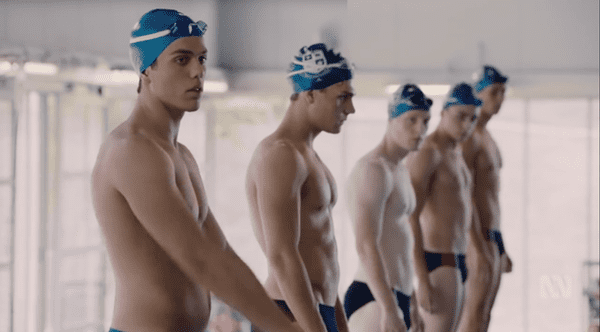 A new Australian television show set in the late 90s tells of a hotshot swimmer on the rise who must come to terms with his sexuality.
Barracuda is based on the novel of the same name by Christos Tsiolkass and stars Elias Anton as Danny Kelly, the titular 'barracuda, and Rachel Griffiths (Brothers & Sisters, 6 Feet Under). Tsiolkass is perhaps most well known for his previous work The Slap, which was adapted into a U.S. TV series starring Zachary Quinto.
More on Barracuda via SameSame: 
Melbourne 1996. The Golden Age of Australian swimming is beginning and a scholarship to an exclusive boys school brings 16-year-old Danny Kelly one step closer to his ultimate goal – winning Olympic gold.
"Initially, Danny struggles to find his place in the prestigious social circles of the private boys school. However under the charge of highly regarded coach Frank Torma and a friendship/rivalry with teammate Martin Taylor, Danny is soon on track to become Australia's youngest swimming champion, the unstoppable 'Barracuda'."
"Soon, everyone has a stake in Danny's success and as he swims closer towards gold, he finds himself being drawn into a world where the only thing that matters is winning. When he gets his shot at victory, with all of Australia watching – can the 'Barracuda' live up to everyone's expectations and realise his dream?"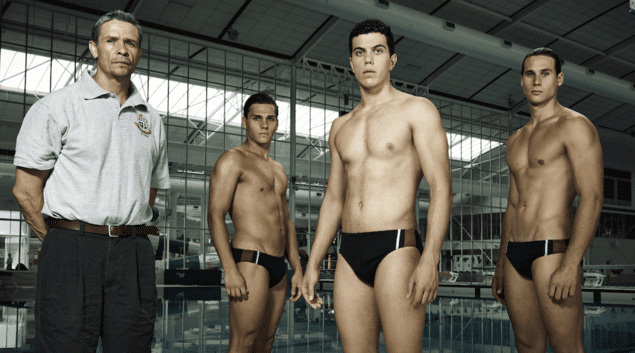 The show started airing this past weekend and will continue in the run-up to the Olympics. No word yet on when the show will air in the U.S.
Watch two trailers:
And below, check out behind the scenes videos from ABC TV in Australia about how Elias Anton trained for the role of Danny Kelly, and also watch author Christos Tsiolkas about adapting his book for television.