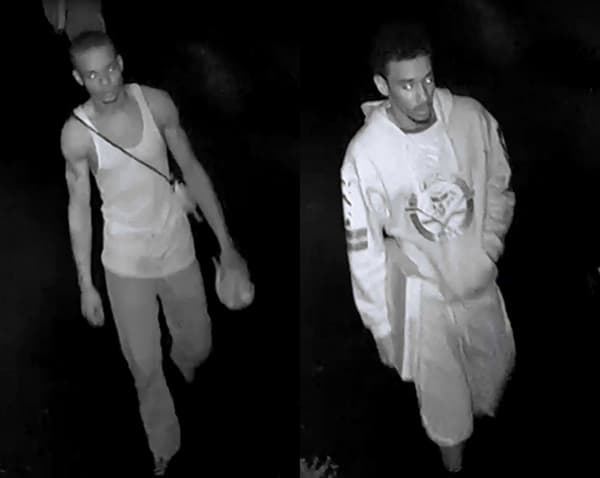 New York police have released footage of two men they believe knifed and hurled anti-gay slurs at man from the Bronx.
Marquis Devereaux (49) was attacked early on Sunday morning when walking home from work in Clason Point.
The New York Daily News reports: 
"We're not going to do any of that boyfriend stuff around here," the two men screamed at Devereaux, who ignored them and kept on walking.
That's when one of the men slashed Devereaux in the left armpit with a silver knife and the other called him "homo," "f—-r" and "bumbaclot," a Jamaican term for a rag used as toilet paper.
Devereaux was taken to Westchester Square Hospital, where he got eight stitches for the knife wound. […]
"I'm not sure if the person thought I was following him or what," Devereaux told the Daily News in an exclusive interview Tuesday. "I don't understand why the whole interaction happened. It was two young guys no more than 25 years old."
Police are hoping the  release of surveillance footage showing the two assailants will lead to information about the whereabouts of the two men.
For Devereaux, this attack is the second time he has been knifed in a bias-motivated incident in the last 5 years. Back in 2011, Devereaux was stabbed in the leg by a man who was mocking his sexuality.
If you have information about this attack you can call NYPD CrimeStoppers at (800) 577-TIPS. All calls are confidential.
Watch surveillance video of the two men police believe attacked Devereaux, below.