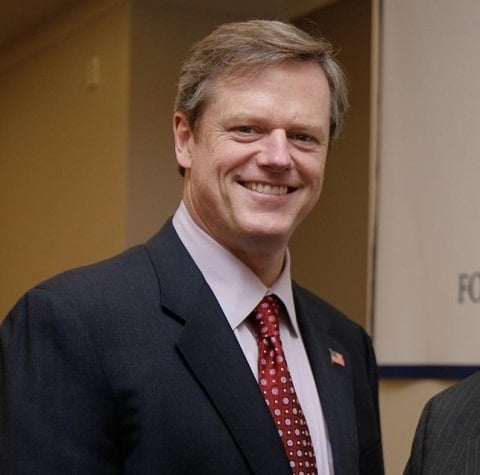 Massachusetts Governor Charlie Baker (R) signed a bill on Friday that protects transgender citizens from discrimination in the area of public accommodations. More specifically, the bill will allow transgender individuals to use bathrooms, locker rooms and changing rooms that match their gender identity.
Earlier this week lawmakers announced they had reached a compromise on the bill after they had previously been at an impasse.
Said Governor Baker in a press release,
"No one should be discriminated against in Massachusetts because of their gender identity. This compromise legislation extends additional protections to the Commonwealth's transgender community, and includes language to address the public safety concerns expressed by some by requiring the Attorney General to issue regulations to protect against people abusing the law."
No one should be discriminated against b/c of their gender identity; this compromise extends add'l protections to our transgender residents.

— Charlie Baker (@MassGovernor) July 8, 2016
State politicians expressed their support for the bill's enactment.
"The cloud of discrimination that our transgender family members, friends and neighbors have lived under in Massachusetts was lifted today," Congressman Joe Kennedy III said in a public statement.
The Massachusetts Commission Against Discrimination and attorney general's office have until Sept. 1 to report their recommendations, regulations or guidance. The law takes effect on October 1.
The 'compromise' Baker mentioned in his statement refers to added provisions that "directs the Massachusetts attorney general's office to issue regulations or guidance for referring to law enforcement any person whose assertion of a gender identity is for an improper purpose." In other words, language was added in to the bill to try and assuage the concerns of those who believed a transgender rights bill would enable sexually predatory men to pose as women to enter women's bathrooms…regardless of the fact that bathroom predators don't need (or seek) permission from the law to engage in predatory behavior.