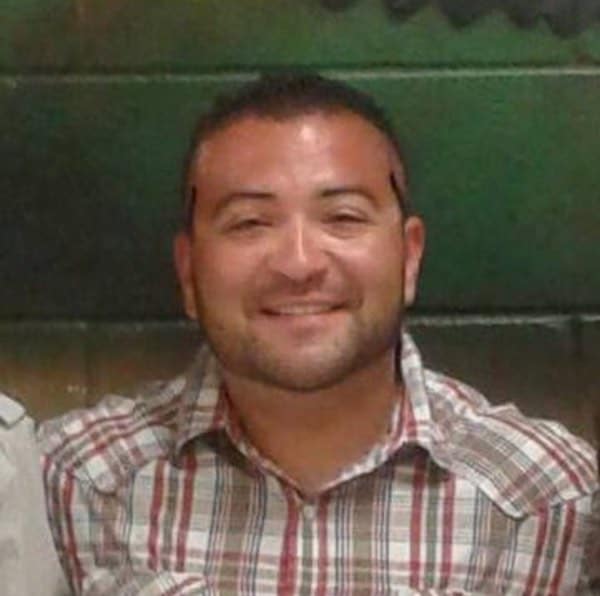 A gay police officer was among those shot and wounded on Thursday night when a sniper's bullets tore through a peaceful protest in downtown Dallas.
Jesus Retana, 32, has worked as a Dallas Area Rapid Transit (DART) police officer for 10 years according to The Dallas Morning News. 
TNCRM reports that Retana is now recovering at home with his husband, Andrew Moss, also a former officer at DART:
Moss was behind an effort to get DART to add insurance benefits for same-sex partners that began in 2012.
Retana and Moss were married in 2008 in California. Moss […] left law enforcement in 2010 due to health problems.
Retana and his husband reportedly do not want to be interviewed out of fear for their safety.
Though Retana survived the shooting, 5 other police officers were not so lucky. In total, 11 officers were targeted and shot by the sniper who police have identified as Micah Xavier Johnson, a decorated veteran who had served in the U.S. Army Reserve.
Neighbors confirm that this is a photo of Micah X. Johnson, the man Dallas police believe is the deceased shooter. pic.twitter.com/i68UANTwSF

— Jacob Rascon (@KPRC2Jacob) July 8, 2016
[Top photo via Twitter]