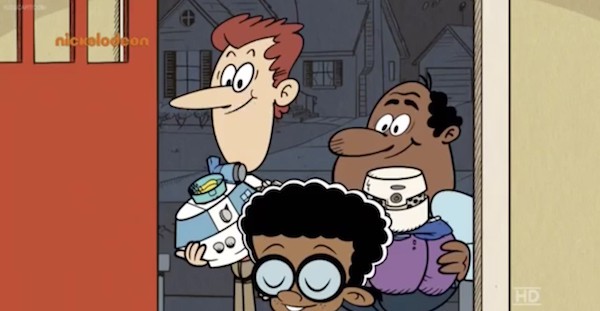 Nickelodeon is set to introduce a gay married couple to viewers of its animated series The Loud House during Wednesday night's broadcast.
The Loud House is about a family with eleven children, ten of them girls, and one 11-year-old boy named Lincoln, around whom the show centers.
In Wednesday's show, Lincoln's friend Clyde comes over for a sleepover, escorted by his two dads.
Watch the clip:
Time to make history indeed! First married gay couple on a Nickelodeon cartoon!https://t.co/CI5NPmd7JU

— ً (@miIfharrystyles) July 16, 2016
(h/t/ nnn)